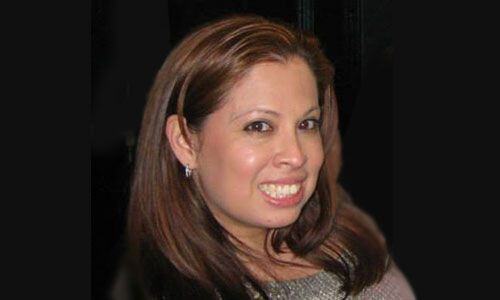 How Do You Maintain Patient Engagement Between Office Visits
In the early stages of the coronavirus pandemic, so many practices and other medical organizations saw a downturn in patients, with people prioritizing social distancing and staying away from gathering with others indoors.
But now that practices are starting to open up again, it's key to consider how we are engaging with patients in between sessions. While doors are open, patients are likely to visit less often unless they need to, so maintaining engagement is more critical than ever.
Healthcare providers are making efforts to boost engagement, but more work remains to be done in this area. As Becker's Health IT pointed out, while organizations are "leveraging multiple solutions in an effort to engage patients, from patient portals to telemedicine to mobile apps, patient adoption remains low."
In this article, we will review how you can maintain patient engagement from the time a patient leaves your office to when they return for their next visit.
4 Ways to Maintain Patient Engagement Between Office Visits
Becker's Health IT cited a recent "Top of Mind for Top Health Systems 2020" report from KLAS and the Center for Connected Medicine, in which 70 hospital CIOs and other healthcare leaders responding to a survey indicated that only about a third of patients are adopting the engagement technology being offered.
There is now more wait time between visits, meaning you have less opportunity for engagement and fewer ways to track how patients are doing. This article will cover how you can manage that time between visits and improve patient engagement.
1. Electronic Documentation
You'll be hard pressed to find patients who enjoy filling out documents when visiting your practice for the first time. That ugly stack of paperwork the receptionist asks them to fill out represents a waste of time for people who are already accustomed to filling out digital forms. The electronic health record or EHR software that most practices rely on typically allows for a patient portal too.
A major benefit to your office is that patients can use this type of system to input their information, using a digital kiosk in your waiting room, or from the privacy of their home, using their own desktop or laptop computer (or even a tablet or smartphone, if they are so inclined).
The patients won't have to answer the same questions on different forms, saving them a lot of time. What's more, your staff will no longer be burdened with typing in the details from paper forms, leaving them more time to engage with patients.
Filling out documents digitally ahead of time means you can verify patient insurance status quickly, taking care of any issues before setting an appointment. It's more efficient overall for both patients and staff.
With all of the information being stored digitally, plus the new data that comes from storing notes in the patient records during each encounter, your staff can leverage analytics in the EHR system to detect patient demographic changes and other useful statistics.
For example, maybe your core patient population is starting to age, or you are seeing more blue collar workers than white collar workers, with different health care concerns from these separate populations to take into account for physician-patient ratios. This type of data will help you form a response to better engage with changing demographics.
2. Payment Tracking and Follow Up
One of the most significant ways patients engage with your practice in between visits has to do with billing. You can lift your engagement statistics when you set up a system for online payments. A third party billing company will take care of the drudgery, while you benefit from the streamlined processing.
Engagement increases as patients receive convenient statements about bills. If they happen to miss a payment, the system will notice and issue them a timely reminder. They can even receive a link by email to make a payment online, nudging them to make good on their bills sooner rather than later.
3. Access to a Patient Portal
A patient portal, which your team might activate initially just for the convenience of letting new patients type in their details before the first office appointment, has other features to help you boost engagement even more.
Use the portal to send out reminders of upcoming appointments. Patients can sign into the portal 24/7 when they want to look up the results of their latest lab tests, instead of waiting for your office to call or send the results by surface mail. The same goes for making it easier for patients to ask the physician to reauthorize a prescription that has gone to zero refills.
It's trivial for patients to log in and request an appointment whenever they want, without needing to wait on hold for your staff to answer the phone. Portals can provide a lot of benefits to the community, from issuing announcements about allergy alerts to reminders to have patients vaccinate their children or get inoculated before taking a trip abroad.
You can also chat online with patients this way, eliminating the need to play phone tag with voice mail messages.
4. Social Media
Don't disregard social media channels. People use them all the time to stay connected with organizations they care about, from businesses to entertainment to politics. Use your Facebook or Twitter account to share updates about your practice, reminders about health concerns in the local community and to solicit feedback from patients about their experience.
Designate at least one person plus a backup on your staff to monitor the social media accounts (if you don't have a marketing team handling this for you already). You'll want to stay on top of any criticism as well as praise or questions from patients so you can respond quickly. You may be surprised at how well engagement goes up when you reach out in the social channels your patients are already using to connect with friends and family.
Keep Your Patients Engaged
Chances are that your organization simply needs a push to move in the right direction for better patient engagement. For example, you may already be doing well engaging with them on the financial side because of improvements in the billing process, but you still lag behind in setting up a useful patient portal.
You can learn more now. Click here to view our free patient portal demo video to learn how you can enhance your patient experience.
About Christina Rosario
Christina Rosario is the Director of Sales and Marketing at Advanced Data Systems Corporation, a leading provider of healthcare IT solutions for medical practices and billing companies. When she's not helping ADS clients boost productivity and profitability, she can be found browsing travel websites, shopping in NYC, and spending time with her family.