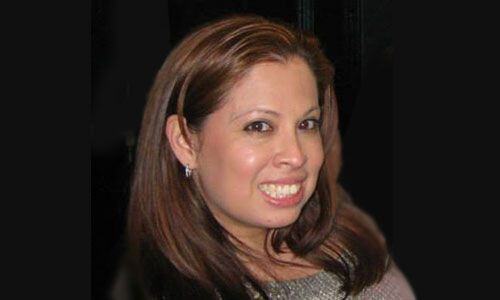 Medical Billing Software vs. Practice Management Software: What's the Difference?
Healthcare providers looking to increase cash flow are right to pay close attention to their computer and software systems. That's essential for making sure they're using the correct tools for critical jobs. Owners and managers are aware they should know the reason for having a particular application installed and why your staff is using it.
But if you're not completely clear about the details of medical billing software vs. practice management software, you're in good company.
These two types of software can boost the efficiency and reputation of a healthcare provider's practice. But they offer different features that are important to understand.
Before Comparing Medical Billing Services and Practice Management Applications
What exactly is medical billing software, as compared with practice management software?
First, know that industry standards and security protocols are of the same for both types of applications. For example, they come with ICD-10 coding support and compliance. They also support the privacy and safety provisions of the Health Insurance Portability and Accountability Act (HIPAA), which legislators enacted in 1996.
---
Watch how our MedicsPremier Practice Management & Medical Billing software can increase your efficiency while reducing costs. Instantly view the videos!
---
Whatever applications you use in your practice, make sure they're designed following industry best practices. That gives you confidence that you're doing your part to safeguard sensitive patient information.
Medical billing software handles all tasks needed to get paid for services you render, from the moment you set an appointment up to the point the patient leaves your facility or finishes a telehealth videoconference session with you.
Billing software for medical practices typically includes a feature to check on patients' insurance status. That's an essential piece of data to obtain whenever your team is setting appointments.
Practices that have the staff on hand to do billing in-house will prefer to use their own medical billing service.
You will want to use medical billing software if your practice is small. This is especially true if you sometimes find yourself needing to immediately check on the status of a bill.
When did you send the bill? Have you already sent a second or third notice to remind the patient about a missing payment? You set up the software to generate reports so you can see at a glance the status of bills. A medical billing application reduces the burden of your staff.
Imagine how morale will improve when you adopt practice management software. Your team will see how they can now use it to take care of more of the routine grunt work. For example, they don't need to double-check each record. That's a laborious process better left for automation.
If your team has been making more mistakes on claims, they can use medical billing services to reduce problems. It flags mistakes so you can fix them on the spot. That's a lot better (and faster) than waiting for a response from the insurance provider that you need to fix a mistake.
In contrast, practice management software does a lot more than take care of billing efforts. It provides support for key features in running your office. PM software includes features for charting patients and scheduling appointments.
It can also handle patient insurance status verification, billing, and collections. But practice management software isn't a replacement for dedicated billing applications. It doesn't support higher-level billing tasks such as batch processing with automation. It also isn't set up for outsourcing any billing work.
Your practice management application stores record for every patient under your care. That's like how Electronic Health Record or EHR software functions. Such information needs to be available. After all, insurance entities need accurate information about the reimbursements you're requesting.
Still, practice management software for medical offices is suitable for doctors who are starting out. That's especially true for those with a small practice. It offers so many capabilities in one software package, that many M.D.s find it a good compromise. The fact that it happens to be easier on their budget is icing on the cake.
Doctors running family practices contend with constant foot traffic from the waiting room. They will want to maximize their efficiency in back-office operations. Practice Management software is versatile, making it a good option for busy family medicine practitioners.
Specialists benefit too. That's especially when the type of care they provide includes a lot of follow-up visits and after-care sessions. It's easier to coordinate and monitor patient encounters when you have the right software tools in place.
Medical PM software helps you schedule a patient appointment and verify insurance eligibility. It combines those features with patient record-keeping for these scheduled appointments. The result is a well-rounded application that many practices find is the right choice for them.
Usually, the next step after weighing options between medical billing software and practice management software would be to read trusted reviews. Then, you would get a software demo to see how an application actually works with electronic medical records.
Practice Management Software and What it Means for Helping Increase Cash Flow
By now, you know more about the financial side of software used in medical practices and how it can make an impact on your profitability. But maybe some members of your team are confused about medical billing vs. practice management software.
Installing specialized software developed with the goal to increase cash flow may require buy-in from your colleagues. If that's the case for your organization, we recommend that you view our free and informative practice management demo today.
Key Takeaways
It's common for individuals to equate medical billing software with practice management software, but they're not the same.
Medical billing software handles all aspects of creating and making bills for a healthcare services provider.
Practice management software focuses on the flow of revenue in a medical practice, but it also includes patient support features such as scheduling and charting and electronic medical records.
Smaller and startup medical practices may find it more suitable to use practice management software since it provides more options for running a thriving practice. That's when billing tasks don't present a very high employee burden.
Healthcare organizations find value in using medical billing software and practice management software because they are ICD-10 compliant.
About Christina Rosario
Christina Rosario is the Director of Sales and Marketing at Advanced Data Systems Corporation, a leading provider of healthcare IT solutions for medical practices and billing companies. When she's not helping ADS clients boost productivity and profitability, she can be found browsing travel websites, shopping in NYC, and spending time with her family.