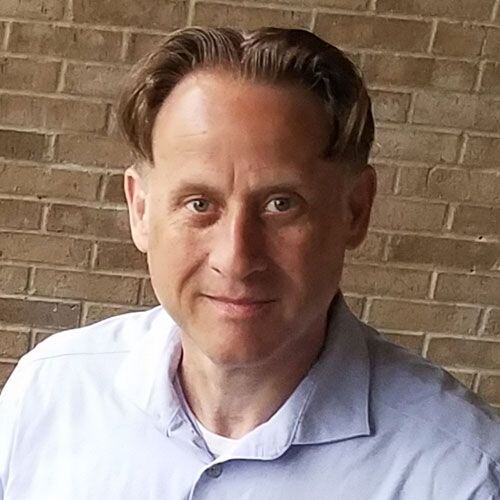 6 Tips to Rebuild Patient Volume Post Pandemic
Medical practices have been through more than anyone could have ever expected prior to early 2020, when the coronavirus started spreading like wildfire through the population.
Before we knew it, people were wearing masks everywhere they went, avoiding large groups.
Public health authorities warned individuals against gathering in small, crowded, unventilated spaces. For many people, this included doctor's waiting rooms.
The result was patients canceling appointments and postponing non-emergency tests and procedures to avoid exposure to infection from the novel coronavirus. Their goal was to wait until they got vaccinated, before venturing out again.
Doctors experienced a dramatic reduction in patient traffic. According to a report from the Medical Group Management Association, on average, practices experienced a 60% decrease in their patient volume once COVID-19 infections started making headlines.
Rebuilding patient volume and re-engaging with your patients in 2021 requires a proactive approach to increase visits and care. Here are six tips to rebuild patient volume.
1. Offer Telehealth Sessions to Begin Rebuilding Patient Volume
Many practices responded to the pandemic by offering virtual appointments through telehealth sessions. If you haven't made this option available yet, now would be a good time to begin. Patients can communicate with doctors over video conference software or ordinary voice calls.
Tell patients about this option through email, your newsletter, your website and social channels, and on posters in the reception area.
2. Reopen in Phases
Starting off slowly is best when there's so much uncertainty about when the pandemic will finally be behind us. You'll do well if you open up your practice gradually, in phases.
As QueueDr put it, "We recommend a phased reopening for offices over a multi-week time frame. Most commonly, we've seen 4-6 week time frames. As each week passes, you increase in-office schedule utilization and decrease telemedicine schedule utilization." During the first week, aim for 50% of your schedule for office appointments.
3. Reach Out to Patients Who Canceled During the COVID-19 Pandemic
Go through your records and connect with each patient who was a no-show or who canceled an appointment during the spread of the novel coronavirus.
Explain that you are opening your doors and will soon be offering full hours again. Emphasize that you are reaching out to remind them about the importance of following up on canceled examinations, tests and procedures.
4. Connect With Patients About Your Enhanced Safety Precautions
It's your responsibility to explain health and safety protocols to your patients. Clear explanations of the rules reassure people who are concerned about exposure to the coronavirus. It also reminds patients about the requirement to wear masks when visiting your office.
You'll want to get organized before you connect with patients. At the top of the list should be calls to patients who have appointments scheduled soon. Then, connect with patients who have skipped vaccinations, physicals and routine follow-up visits.
Worried patients will be glad to know that your office requires patients and employees to wear masks. Remind them that health care providers have their safety in mind when they wear gloves.
Patients care about the smallest details, including seeing doctors and nurses washing their hands between appointments. Assure them that you follow best practices for their safety and yours.
5. Enable Patients to Get Appointments as Soon as Possible, Safely
With patients finally feeling secure about going out into the world again and making appointments, you won't want them to endure unnecessary delays.
One approach is to stay open later at least one day out of the week. If you have the resources, consider offering patients the option of weekend appointments.
When warranted, allow patients to set an appointment with a physician assistant or a nurse practitioner instead of an M.D. Make sure to announce these options on your website. Promote them with your usual marketing channels, from brochures to email blasts.
To safeguard patients, offer new ways to wait for their appointment or to engage with staff. Doctors need to limit the number of patients who can be in the waiting area at the same time. Social distancing in this case can extend to the parking lot. "When patients simply need to drop off a urine sample, they wait in their car," until a member of the doctor's staff comes outside to retrieve it, as noted by the Journal of the American Medical Association.
6. Prepare the Front Office Staff
Your staff may face a much larger patient volume than expected. Hold a meeting to prepare the team for a bit more pressure at first.
Reinforce the value of connecting with patients. They need to feel relaxed and safe as they venture into your offices after having been cooped up for so long.
The more your staff engages with patients, the more loyalty you can cultivate from them. An extra dose of compassion may be called for. Patients will have been under enormous stress, worrying about their health and the safety of their loved ones.
Remember that some patients have been impacted financially from company closures during the pandemic. That only adds to the stress and anxiety surrounding COVID-19. Patients feeling emotionally wrung out will need sympathy and a kind ear when they connect with your employees.
Do not let your staff grow complacent after enduring more than a year of the pandemic. After all, you may have to go through another shutdown if there is a new outbreak nearby. For best results, make contingency plans for how you will respond if coronavirus infections start increasing again in your local community.
Rebuilding Your Patient Volume to Pre-Covid Numbers
Rebuilding patient volume to the level it was before COVID-19 is going to be a high priority for your practice in 2021. Doing so will be crucial for maintaining financial stability.
As you work to boost patient volume this year, you'll want to familiarize yourself with the latest in revenue cycle management. It's good to start with an introduction to the various options found in "The Top Features of Revenue Cycle Management Software."
Key Takeaways:
Office shutdowns during the coronavirus pandemic led to a decline in patient volume by about 60%.
Medical practices should explore every option to rebuild patient volume, including promoting telehealth sessions.
It's prudent to reopen in phases, aiming for 50% of your schedule during the first week.
Reach out to patients, explaining how you are working to protect their safety.
Prepare and train your staff to address the anticipated avalanche of calls as patient inquiries begin rising again.
Articles you might also like:
---
A Complete Walkthrough of the Healthcare Revenue Cycle Management Steps
---
About Stephen O'Connor
Stephen O'Connor is the Director of Brand and Digital Marketing, responsible for many aspects of Advanced Data Systems Corporation's (ADS) marketing, including product marketing, customer acquisition, demand generation, brand, brand design, and content marketing.
Stephen has more than 20 years of healthcare industry experience. Prior to ADS, Stephen spent 11 years at Medical Resources Inc. (MRI), most recently as the Manager of Marketing & Internet Services, where he and his teams were responsible for all marketing efforts and the market positioning of MRI's services.
Stephen spends his day's planning, writing, & designing resources for the modern healthcare professional.