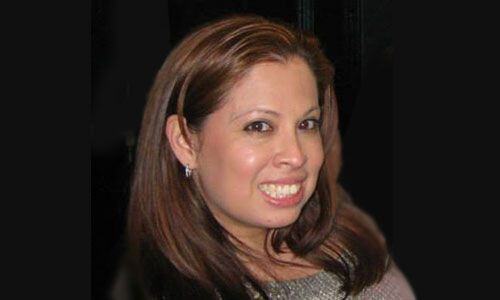 What Happens When You Switch Your EHR Software?
Your organization has been putting up with outdated electronic health record software, or you have come to realize that your EHR is just not very sophisticated, making it unsuited for your current workflow requirements.
The currently installed patient records application might have been the best choice you had when you first opened your doors, but now, efficiency and a user-friendly interface are among the features that you are focusing on.
Now you are being asked to find a new EHR provider, but aren't exactly sure what would go into switching from your current provider to a new one.
As a seasoned EHR provider, Advanced Data Systems has both onboarded and off-boarded clients on their EHR solutions. We say that not to sell you on our platform, but to let you know of the expertise we have on the topic.
Here are some of the top insights that you need to take into account when you change your EHR solution, keeping in mind that there are legal regulations that come with deploying electronic health record applications.
1. Navigating Data Migration
One of the key considerations during a switchover to a new EHR solution is how the data will be transported. Differences in the ways data is organized, stored, and retrieved could lead to some problems migrating all the information into the new system.
For example, Electronic Health Reporter noted that the "old EHR may not have kept up with new population management requirements on health systems, such as the need for more support for value-based care models."
Mapping data from the old system to the new system can pose a challenge. "An older EHR may have a patient listed as having a "seafood allergy." In meaningful use certified EHRs today, that "seafood allergy" description as such might not exist." The entry for the patent would need to be translated and annotated with the updated coding.
Prepare to spend an undefined amount of time working with the new EHR provider and build this into your project milestones now, in case there are a lot of data migration issues to sort out.
2. Managing Data Storage
Chances are that you will consider using a cloud solution when transitioning to the new EHR. It often makes sense to stop using your own local servers maintained by in-house IT workers, since it can be difficult to accurately predict just how much storage capacity you will need.
As you plan how to handle the data, remember that the solution you go with must be robust and developed with information security top of mind. Failure to protect sensitive patient details because of a technology mishap during the transition to the new EHR system would be catastrophic and a violation of the Health Insurance Portability and Accountability Act of 1996 (HIPAA).
Your IT team will need to address the fact that you won't be able to access patient data during the transition process. You can't count on being able to move it all in one transaction, owing to the physical limitations of the hardware infrastructure and bandwidth capacity. Careful planning in conjunction with the new EHR application provider will be of paramount importance.
You have to maintain the integrity of all data being stored for your patients. Organizations must "ensure the confidentiality, integrity, and availability of all electronically protected health information" and to protect against anticipated threats and hazards to the integrity and security of this data, as noted by a report from the American Health Information Management Association.
3. Certification of Your EHR software
Electronic Health Record software must be certified in order for hospitals, doctor offices, clinics and other providers to work with claims for patients covered by Medicare and Medicaid. The government has a strong interest in improving efficiency to lower the cost of providing health care, and requiring entities to use up-to-date EHR software is part of this effort.
Certification of EHR depends on it being developed using structured data. "In order to efficiently capture and share patient data, health care providers need an electronic health record (EHR) that stores data in a structured format," explained the Centers for Medicare and Medicaid Services. This is so all health care providers can access patient details and transfer it without friction, in the name of improving patient care.
Health care providers risk seeing their payments adjusted downward from CMS if they fail to use certified electronic health record software.
In terms of regulatory mechanisms for EHR applications, you should know that work is done by the Office of the National Coordinator for Health Information Technology (ONC) on health information technology falls under the Health Information Technology for Economic and Clinical Health (HITECH) Act.
This means that the U.S. Department of Health and Human Services has the authority to establish programs to improve health care quality, safety, and efficiency through the promotion of health IT, including electronic health records (EHRs) and private and secure electronic health information exchange," according to HealthIT.gov.
Are You Ready To Make The Switch?
From the process of ensuring a successful data migration to the new EHR to arranging for safe and secure data storage to making sure the application is certified for use, you have a lot of details to contend with during the transition to come.
Switching over to a new electronic health record software solution is not a matter to be taken lightly. It deserves the full attention of you and fellow stakeholders in your organization. Some advanced preparation will certainly help smooth the way to a successful software deployment.
To learn more about how an upgraded EHR will make a difference, check out our free E-book, Electronic Health Records: A Vital Component to Any Modern Medical Practice.
About Christina Rosario
Christina Rosario is the Director of Sales and Marketing at Advanced Data Systems Corporation, a leading provider of healthcare IT solutions for medical practices and billing companies. When she's not helping ADS clients boost productivity and profitability, she can be found browsing travel websites, shopping in NYC, and spending time with her family.