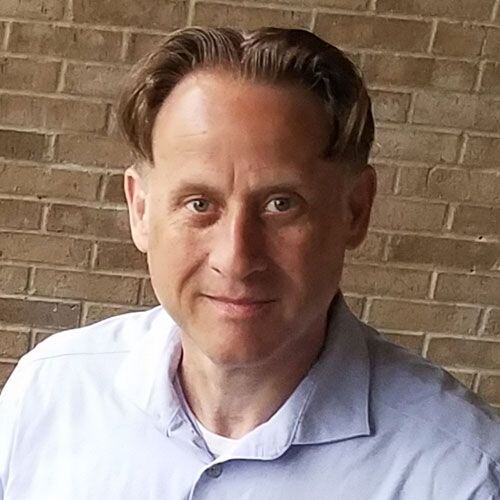 What is Healthcare Software Implementation and 4 Steps For Successfully Implementing Healthcare Software
Healthcare implementation is a broad term especially when it comes to healthcare software. Is it the process of implementing it, the software we are implementing, some combination of both? It can be hard to say depending on the situation.
In our experience, no matter the context, healthcare implementation seems to be a topic that many individuals don't have a great grasp.
In this article, we are going to define what healthcare software implementation actually means, identify the main criteria you need to when implementing healthcare software, and how to implement it successfully.
Defining healthcare software implementation
Healthcare software implementation is the communication, component integration, and interactions of your healthcare programs with the software you use.
To go further, according to a report from HealthIT.gov, "Health IT system implementation is a multi-stage process. When implementing a health IT system, it is critical to consider first what care processes it needs to support and how the hardware and software should be set up to support them in patient- and clinician-friendly ways." Since configuring this setup can be complicated, it's best to work with a team that has years of experience in healthcare applications.
Creating a plan is essential before you commit to your upcoming health IT system implementation. To help you get started, here are goals applicable to any healthcare implementation program, with examples so you and your colleagues can grow more familiar with the process.
1. Make the Benefits Clear to Your Team
Your first task will be to explain what the new healthcare software implementation means for your team as well as the patients you serve. Health IT Outcomes suggests that you "Properly communicate why the implementation is better than the status quo and how it will free up employees' time to do more value-added work, improve bandwidth and decrease frustration." It's at this point where you may need to fend off criticism that installing or upgrading software is too expensive.
For example, Electronic Health Record or EHR software will be at the heart of your patient information management system. It's more efficient to work with dedicated EHR software instead of an off-the-shelf database application that wasn't designed for tracking sensitive patient details. You can save even more time by using the EHR's speech recognition capability to dictate information into a patient's chart instead of typing it or sending recorded notes to an outside transcription firm.
You can communicate the benefits of implementing and using EHR software in a mass email to all concerned staff, showcasing how its use will help them work together better. This is preferable to staff moaning about how much time it will take to learn the new system. Focus on the new capability rather than the small amount of effort to learn and become proficient in the software.
As Health IT Outcomes noted, you will benefit if, for example, you "explain how new automated indexing will ensure 100-percent accurate filing of clinical and financial documents, will streamline workflows and free up the staff's time for other, higher-value work."
2. Encourage All of Your Organizations' Stakeholders to Get on Board With Implementation
It's prudent to involve not just management early on when considering a new healthcare implementation project, but all affected employees. Stakeholders who show enthusiasm will help to shape the attitude of workers who will be directly using the new software systems day in and day out once they've been properly trained.
Consider the issue of cash flow in your facility, and how deploying Revenue Cycle Management software will make an impact on your bottom line. Since the RCM application reduces errors by helping you catch mistakes and fix them on the spot, you can feel more secure about your financial stability.
3. Rely on Leadership to Support the Effort, Driving Enthusiasm
Without clear buy-in from your leaders, it can be difficult to engage workers and get them to support a new healthcare implementation. "Implementations are often under-resourced, so identify an executive champion who can support it and allocate resources," stated Health IT Outcomes. An executive who is championing the process will be able to marshal required resources and then formulate a plan designed to keep you on track during installation and training.
4. Take Into Account Potential Technical Difficulties
Don't assume your healthcare implementation efforts will go without a hitch. In fact, it's wise to build into your schedule some buffer time, in case you have to correct an installation or configuration problem. The government's HealthIT.gov report reminds organizations that "it is critical to consider first what care processes it needs to support and how the hardware and software should be set up to support them in patient- and clinician-friendly ways."
Identifying integration issues as early in the process as you can will serve to cut down on the risks to patient safety. At the most basic level, you must be confident that you can generate new patient records with accuracy and register them for service, and then readily read the information with no delay in retrieval from the system.
Think of the implementation nightmare if there are glitches in patient identification, for example. "Accurate patient identification ensures that the information presented by and entered into the EHR is associated with the correct person," per HealthIT.gov. Likewise, you should test the system interfaces to verify they are user-friendly for your staff. It's also vital that you have configured the patient software so it matches your organization's particular policies and practices.
Stay Up To Date on The Healthcare Industry While You Tackle Implementation
From deploying electronic health record software in your organization to working with a new revenue cycle management application, the more knowledge you have about setup, the more smoothly implementation will go. But along the way, it's crucial to remain informed about industry best practices as well as regulatory updates that could affect how you collect, store, and work with patient data.
Staying in the know about healthcare issues, including healthcare implementation, is a task that can take more time than you may have readily available. This is why we encourage you to click here now to subscribe to the blog, so you won't miss a thing.
About Stephen O'Connor
Stephen O'Connor is the Director of Brand and Digital Marketing, responsible for many aspects of Advanced Data Systems Corporation's (ADS) marketing, including product marketing, customer acquisition, demand generation, brand, brand design, and content marketing.
Stephen has more than 20 years of healthcare industry experience. Prior to ADS, Stephen spent 11 years at Medical Resources Inc. (MRI), most recently as the Manager of Marketing & Internet Services, where he and his teams were responsible for all marketing efforts and the market positioning of MRI's services.
Stephen spends his day's planning, writing, & designing resources for the modern healthcare professional.