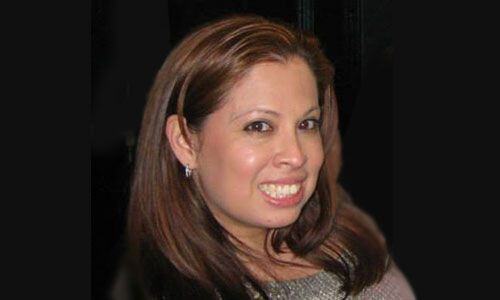 What Is Telemedicine?
What enables doctors and nurses to "see" patients without the patient needing to come into the office or the medical professional having to make a house call? The answer is telemedicine.
You may have heard the term "telemedicine," but are not quite sure what this actually means.
Telemedicine has to do with the various medical services that are provided to patients, ranging from forming an opinion during consultation to diagnosis, treatment, and prescriptions, all carried out from a remote location.
Another related term is often used in the same context: "telehealth." The difference between telemedicine and telehealth is telemedicine is the practice of medicine facilitated with remote technology.
Telehealth is all the technology that is deployed to gather and transmit the patient information to a medical professional. Elements of telehealth include the Internet, streaming video, videoconferencing, and the systems that are used to store and then forward medical images to the appropriate office or clinic.
---
Want to be in-the-know for all things healthcare? Subscribe to our blog to get RCM, EHR, RIS, PM, Medical Billing, Value-Based Care, & Healthcare IT articles straight to your inbox. (You'll also get a free ebook when you subscribe!)
---
The History of Telemedicine
It's been about 50 years since the first hospitals began to use telemedicine for connecting with patients in distant locations. Physicians were keen to provide services to individuals who were too far away to make it practical to travel to their facilities.
Telemedicine wasn't ready to deploy until the advent of the telecommunications industry, which had its most primitive roots in such devices as telegraph machines, radios, and telephones. As early as 1925, a cover of Science and Invention magazine showcased a "teledactyl" tool that had robotic fingers and communicated by radio waves to let a doctor see patients from remote.
Advances in the 1950s saw two Pennsylvania health centers separated by 24 miles transmitting radiological images over the phone. University of Nebraska doctors used a two-way television setup to send details of neurological exams for the benefit of their medical students. Entities such as NASA got involved too, with the space agency working toward systems that allowed fire departments to send electrocardio signals over voice radio channels.
Now, telemedicine is taking off, thanks to inexpensive technology available to the masses, such as tablets, laptops, and smartphones with video conferencing capability. Telemetry data from clinics is routinely sent from patient rooms to monitoring stations where nurses can see what's happening to everyone at once.
Pros and Cons of Telemedicine
Your understanding of telemedicine will be richer when you take a moment to consider the various pros and cons of this developing technology.
Pros
First, some major benefits of telemedicine:
Allows easier access to specialists for consultations

Fosters patient engagement with staff

Reduced costs of healthcare

Better access for patient care, delivered more conveniently

Improved quality of patient care

Follow-ups that don't require an in-office appointment, saving patients and doctors time
Cons
There will also be some drawbacks for you to consider before deploying your own telemedicine setup:
A potential exists for in-person encounters between doctors and patients to diminish

Your team may find it burdensome to stay on top of telemedicine policy changes and reimbursement frameworks

Continuity of care may be disrupted or diminished when using certain telemedicine models

Your IT staff will likely need to order new equipment, which will require technical training
Telemedicine Facts and Statistics
For healthcare professionals who are still new to telemedicine, some facts and statistics about this emerging technology will be illuminating.
To date, more than 50% of hospitals in the U.S. maintain a telemedicine program.

On the business end, approximately 22% of employers who have more than 1,000 workers are now offering telemedicine services, and 37% more employers have indicated that they will roll out telemedicine by the end of 2017.

Telemedicine adoption rates are highest in three states: South Dakota has 70%, Arkansas has 71% and Alaska has reached 75%.

Approximately 800,000 telemedicine consultations were performed during 2015 in the United States (the latest year for which statistics are available).

The value of the global telemedicine services market (from hardware to software and support services) was estimated at $17.8 billion in 2014, and experts anticipate this rate will grow by 18.4% each year through 2020.

From the perspective of patients, about 74% would welcome the chance to use telemedicine services.

Patients now tend to feel fairly secure about their private and sensitive information being stored through cloud computing (an important aspect of telemedicine).

Employees in the U.S. stand to save as much as $6 billion every year if they offer telemedicine options to their workers.
The Future of Telemedicine
To gain a better understanding of telemedicine now, it's worth considering what the future of this technology might be.
Georgia already uses a program to take care of stroke patients using telemedicine and offered it up as a model for other healthcare organizations to follow, going forward.
The future seems particularly bright for telemedicine in rural areas, where access to conventional service and specialists can be hard to come by.
More hospitals and medical clinics are bound to start using telemedicine, spurred on by incentives from the Center for Medicare and Medicaid Innovation that encourage providers to cut down on spending while hewing closely to their quality of care objectives.
Key Takeaway:
Telemedicine involves medical services being provided through technology rather than having the patient and healthcare provider being in the same location.

Telehealth is different from telemedicine in that it refers to the technology solutions that allow practitioners to engage in telemedicine.

Telemedicine allows you to provide care in a more convenient manner to patients.

A drawback of telemedicine is the learning curve and time needed to train your team.

Improved patient engagement is one of the many benefits of telemedicine.

With telemedicine, it's easier for specialists to offer help to a wider range of patients.
As we continue to develop new and improved technology and software solutions to help us consult, diagnose, and evaluate patients from remote, it's safe to assume that telemedicine will play an increasingly larger role in how healthcare is provided in this country. You can stay on top of developments in telemedicine and telehealth by clicking here to subscribe to our blog.
About Christina Rosario
Christina Rosario is the Director of Sales and Marketing at Advanced Data Systems Corporation, a leading provider of healthcare IT solutions for medical practices and billing companies. When she's not helping ADS clients boost productivity and profitability, she can be found browsing travel websites, shopping in NYC, and spending time with her family.