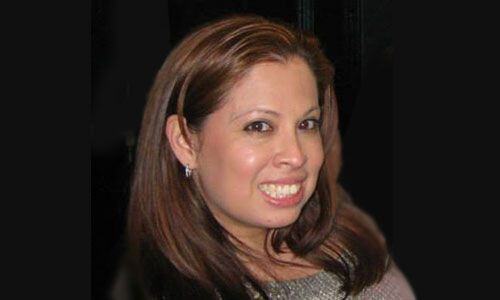 Your Practice Needs Medical Billing Software for These 3 Reasons
In medicine, as is the case with any professional endeavor, you need to have the right tool for the job in order to get the best results. When it comes to the flow of revenue in your organization, if you're not using the right tool for billing, chances are you are actually hampering your bottom line. Practices that try to get by just using some kind of generic billing software suitable for any type of business are doing themselves a disservice.
Medical billing is the term given to the process by which a provider gets reimbursed for services such as triaging and evaluating patients and then diagnosing and treating them, perhaps with follow-up visits until the condition is improved.
It's natural for doctors to pay more attention to the task at hand—seeing to the health of each patient coming in for service, rather than spending much time on the nuts and bolts of billing. To that end, medical billing software is developed to make your staff work more efficiently in getting timelier payment for all the services you provide.
To be clear, medical billing is not the same thing as medical coding, although the codes that your team selects to indicate a procedure are related because the codes go into determining compensation. The codes refer to specific situations, such as stitching up a cut on the patient's right foot.
---
Watch how our MedicsPremier Practice Management & Medical Billing software can increase your efficiency while reducing costs. Instantly view the videos!
---
Main features of medical billing software include checking on a patient's insurance status and eligibility, claim validation and generation of billing information for the insurer. What's more, medical billing software should include the ability to create and issue reminders to patients who are late in their payments.
You'll use medical billing software to help organize your finances and predict the flow of revenue as well as obtain payment for all services rendered. You may need to present some details to your fellow stakeholders before deploying a new medical billing software solution. With that said, here are three chief reasons why your practice needs medical billing software:
1. Create a Better Experience for Patients and Staff
How much time do you estimate that each staff member spends holding on the phone, waiting to check on the insurance status of a patient? This is a major time sink that you can avoid since medical billing software allows you to check on this crucial piece of information before the patient's actual visit. Not only is this a better experience for the staff, it improves the visit for the patients too, since they don't have to wait around for the verification to finish.
Claims processing is more efficient with dedicated software. You can use your medical billing application to do real-time tracking of claims, so you can see exactly where they are in the context of your revenue cycle. This makes it much easier and clearer when it comes time to predicting future revenue and planning potential expansions, such as to add another physician or nurse, for example, or to offer more specialties.
2. Avoid Expensive Medical Billing Mistakes
The fewer mistakes your team makes when processing bills for patient services, the better it will be for your organization's overhead. Medical billing mistakes are quite common, but with dedicated medical billing software, you can definitely minimize the human error factor.
For example, it's pretty easy to type in the wrong name for the patient (such as using the correct first name but skipping to the last name of a different patient by accident). Another common error is inputting the wrong policy number for the patient's insurance.
Another type of common error that can prove expensive is failing to correctly match the code for diagnosis and the code for the procedure. A typo could switch the diagnosis from influenza to a broken limb. Or, a staff member might have unbundled services, separating them as different but they are actually meant to be designated under one medical code.
Getting the wrong code can even lead to a patient suing the doctor because services rendered do not match the services for which the bill was issued.
Finally, the billing software must be used to avoid the mistake of treating a patient or ordering tests before actually verifying insurance eligibility. The result could be denied claims and an unnecessary hit to your bottom line.
3. Identify Patterns in Your Financials and Operations
With optimal computerization of your billing process, you will have access to more useful information. The medical billing software you select should be able to let your team generate customized reports. These reports, such as a weekly document showing late-paying patients, will work with analytics to help you discern patterns within your financial and operational data.
It's possible that you might spot trends such as a large number of new patients coming from a distant ZIP code, indicating it might be worth considering opening a satellite office near that community to serve a growing demographic.
You might also notice trends of a downward nature, such as fewer parents bringing their children in for standard immunizations, which in turn might prompt your staff to do more to promote the need for these inoculations.
Managing your practice will be more efficient when you install modern medical billing software developed by a provider with years of experience and expertise in the industry. It should be clear that the antiquated or generic system that your medical organization has been getting by with for billing patients is becoming more of a hindrance these days, leading you and fellow stakeholders to now consider the merits of switching over to dedicated medical billing software.
Key Takeaway
Medical practices that are still trying to get by with generic office billing software need to transition to dedicated medical billing software sooner rather than later.

You use medical billing software to improve the experience of staff and patients alike.

Medical billing software will let your team operate much more efficiently.

With medical billing software, it's easier for you to check on a patient's insurance status before the appointment date.

It's easy to keep track of claims so you can get a firmer grip on the flow of revenue.

You'll identify patterns of interest in your patient population thanks to analytics when you start using dedicated medical billing software.
There is no time like the present to begin your transition. But since you may need more information to help you in this process, it would be a good idea for you to click here to check out our free demo and learn more about practice management software.
About Christina Rosario
Christina Rosario is the Director of Sales and Marketing at Advanced Data Systems Corporation, a leading provider of healthcare IT solutions for medical practices and billing companies. When she's not helping ADS clients boost productivity and profitability, she can be found browsing travel websites, shopping in NYC, and spending time with her family.