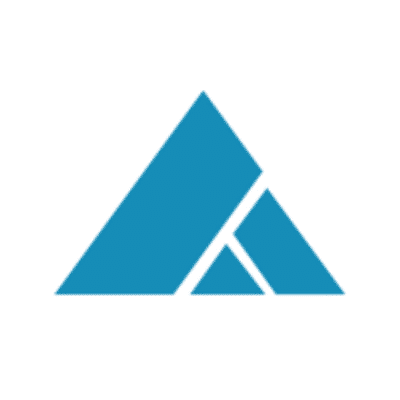 Could 2019 Be the Pivotal Year in Genetic/Genomic Testing?
Medical Billing / RCM | Industry News | Genetics | Genomic Testing
Moving into the Future as Predicted in Science Fiction
Innovative solutions continue to develop through advanced technology. It is looking more and more like we are on course to arrive in the future when Dr. McCoy quickly waves his infamous diagnostic tool over an endeared crew member to make a quick diagnosis and treat his comrade. If you haven't heard about it, this technology has been conquered. There is one thing we know for sure, technology is propelling us into the future.
The Lab: Technological Advances Moving Us Towards Better Healthcare
There is new excitement in the world, and so many people already know about it through TV ads, media news and within our own families and friends. It is the excitement that genetic testing is delivering almost every day. We are discovering our true genealogy, and we are finding how many people are truly a unique mixture of multiple nationalities.
But wait, there is so much more going on in the world of medical research that may be introduced to the public as early as this year. By discovering our genealogical makeup, the world of medicine is now able to have more clinical insights for disease risk and wellness management per Dr. Mark Winham, Chief Scientific and Operating Officer at Wamberg Genomic Advisors.
Dr. Winham has 30+ years of industry experience ranging from the clinical laboratory to medical device to life science operations. Following a prestigious career path, he has dedicated his most recent years to working extensively in the areas of DNA sequencing and genomics.
Dr. Winham Shares Five Major Areas of Advancement in Genomics/Genetics
With our sincere gratitude to Dr. Mark Winham, we have some groundbreaking information that could truly mark 2019 as a pivotal year in the study of Genomics using genetic testing. As Dr. Winham reports, this very year looks to be the time when consumers see the adoption of clinical genetic testing mirror the rise seen in recreational genetics. As the doctor expressed, genetic/genomic testing is still in its infancy, but there are five major areas about to make their debut from the medical research arena.
Accelerated Adoption
Thanks to companies like 23andMe, Ancestry.com, and MyHeritage, consumers are excited to participate in "recreational" genetic testing. These companies are playing a vital role in getting people comfortable with genetics/genomics. Now, companies like Color Genomics, Inc., Invitae, Ambry Genetics, and Myriad Genetics are driving clinical adoption of genetic risk testing in cancer and heart conditions.
As Winham explains, these companies will help facilitate the expanded benefits from genetic risk-taking, such as a predisposition to disease and resulting approaches to wellness management and treatment. Beyond cancer and heart disease, diabetes may be next in line for genetic risk testing, while others such as neurological conditions will remain on hold for further discussion among the medical community.
Interpretation of Genomic Data
As we mentioned earlier, it is exciting to know the percentages of nationalities that make up an individual's genomic makeup, and this is what is useful for the advancement of medical treatment for the individual patient. Used together with Polygenic Risk Scoring, advanced technology of machine learning will continue to uncover distinct genomic data to guide our future clinicians to realize increased disease risks for an individual.
The area of coronary artery disease is going through a step-change to identify people at risk. Additionally, genomic data from diverse populations, such as people with European descent, will be generated.
RNA Interpretation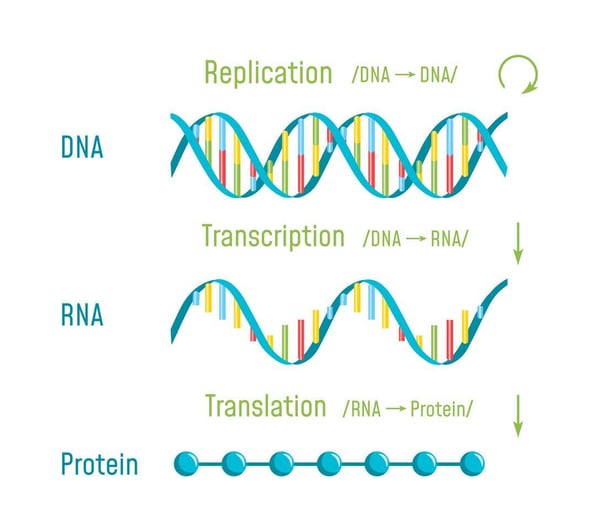 Understanding the biological importance of ribonucleic acid, RNA, researchers are now closer than ever in overcoming the technical difficulties that have been hindering their progress. A combined understanding of the variation and function of both DNA and RNA will be bigger than the total of these two nucleic acids. With advanced, machine intelligence, we may know more within the next two years.
Liquid Biopsy
Initially, in prenatal care, this non-invasive procedure is used for the capture and detection of DNA that has escaped from cells, aka "cell-free DNA (cfDNA)". Now used to capture and analyze escaped DNA from cancerous tumors, this "companion diagnostic" procedure has hopes to be a non-invasive means for early detection of cancers.
The clinical determination is to gauge the effectiveness of cancer treatments, but there are challenges in the interpretation of the biopsy. With an increased number of clinical studies from companies such as Grail, there is promising data that is looking to improve the utility of liquid biopsies in the future.
Reproductive Health
Understanding the risks of severe diseases a baby can be born with is something that more and more potential partners are considering. We are now learning that two people may have genes, that when combined, may produce a child with a life-threatening disease. These "bad genes" are what Reproductive Health Carrier screenings are discovering, and these screenings are on the rise.
For in vitro fertilization (IVF), embryos most likely will be selected on the results from the findings for inherited diseases. To further the understanding of inheritance patterns, "trio" testing, inclusive of the mother, father, and child, may increase in its use.
Advanced Data Systems: Innovation to Improve Your Lab Billing and Reporting
The future is exciting and overwhelming for anyone in the healthcare industry. As our name implies, our mission is to create and deliver superior, healthcare software solutions using the advancements that technology continues to offer. Since 1977, we remain committed to meet the challenges and the changes within the healthcare industry.
Our MedicRCM for Laboratories was designed by a dedicated and experienced team to work specifically for labs with a proven track record of increasing our clients' revenue by 20%-30%. That is not all. Our clients are achieving a 99% success rate on first attempt HCFA and UB clearinghouse claims. With your operations securely protected in the cloud, MedicsRCM offers a remarkable list of valuable benefits.
The team at Advance Data Systems will dedicate to delivering our reliable service and results for your laboratory. We look forward to showing you how our MedicsRCM will improve your lab's billing and reporting processes.
About Advanced Data Systems Corporation
Since 1977, clients have relied on the ADS team and our intelligent automation solutions and services. The MedicsCloud Suite, ADS's latest generation of rules driven financial, revenue cycle, practice management, clinical charting and reporting, and mobility/engagement platforms, are used by clients to produce maximized revenue and efficiency for their practices, groups, and enterprise networks.

MedicsRCM (ADS RCM) is ideal if comprehensive outsourced revenue cycle management and billing services are preferred. MedicsRCM also uses the MedicsCloud Suite.