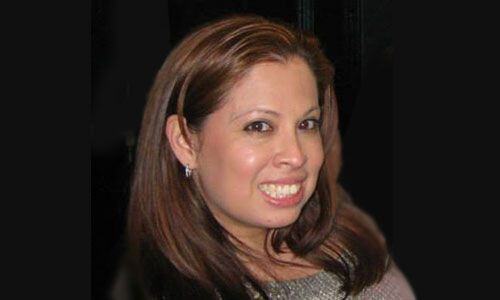 6 Benefits Medical Software Provides to Office Managers
Medical Billing / RCM | Practice Management | Electronic Health Records
Whether you have been a medical office manager for some time now or are somewhat new on the job, there is always more for you to learn about software and technology to help everything run more smoothly.
In particular, managers should be aware of the latest developments having to do with electronic health records software, practice management software and medical billing software. Well informed doctors certainly already regard these applications as the useful tools that they are. Office managers should also know that installing the latest version of software will help them to be great at their job too.
Since these three types of medical office applications are so critical to running a successful, modern medical practice, two benefits are noted for each of them in this overview.
---
View a quick demo of cloud based EHR & PM software to see how it can propel your organization into a new world of efficiency and productivity.
---
Electronic Health Records Software
Electronic health records or EHR software is the most vital application you can install on the premises. An EHR gives you digital records for each patient, meaning you no longer need to maintain enormous filing cabinets to house paper records or allocate space for securely locked storage rooms.
Doctors, nurse practitioners, and nurses can easily enter data into a patient's chart by speaking into the computer's microphone, with the system translating their speech into text on the screen.
Benefit 1: Allows easy communication and sending of data and information through the patient portal and kiosk. An EHR is designed to increase efficiency and organization as your office transitions to a paperless system.
Now, for example, your patients no longer have to fill out a thick stack of forms (often asking for redundant information on multiple pages), since they can type it in themselves at the kiosk in the waiting room. You can even let them sign in from the privacy and comfort of their home using an internet-connected computer. This saves them time and also relieves the burden of your staff having to key in the data from the patients' paperwork.
Benefit 2: Provides accurate, up-to-date, and complete information about patients. This is especially crucial when you require immediate details during an acute complaint or when medical professionals need access to information when your patient is brought into a late-night clinic or emergency room.
Practice Management Software
Practice Management or PM software is the tool of choice for successful practices seeking to improve efficiency and speed up the flow of revenue in their organization. A PM application streamlines processes such as checking on patient insurance status. PM software includes features to manage denied claims for quick fixes and instant re-submission to the provider. Ideally, your PM application allows for easy and customizable financial reporting, appointment scheduling, and handling ICD-10 codes.
For best results, a practice will install EHR software with the idea of integrating it with their PM software. This is especially useful when your practice is starting to take off and you need precise software tools to run a more complex organization with additional staff and a growing patient pool.
Benefit 3: Allows for easy appointment scheduling. Your staff will be able to quickly tell online that a patient's insurance status is current, and then find the most appropriate and earliest appointment slot.
Benefit 4: Allows for scanning of patient information and documents right into their record. So there is no need to consult another application to obtain access to the patient's latest laboratory test results, for example. Information from a referring physician is easily integrated into your patient's record.
Medical Billing Software
No modern medical practice would be able to get by for very long relying on an antiquated, paper-based billing system. You need a sophisticated, secure and safe application to handle all the bills generated for services in your practice.
Medical billing software gives you control and access to information that keeps the lights on and the doors open for business. Keep in mind that it pays to use the very latest version of medical billing software because it will be updated by the developer to address emerging security issues (that hackers would use to penetrate the system to try to steal sensitive patient information).
Speeding up the flow of revenue is vital to the long-term success of any medical practice. Instead of using some generic office billing application that doesn't take into account the unique demands of healthcare service payments, it makes much more sense to install dedicated medical billing software.
Benefit 5: Allows for comprehensive claim tracking. The billing software informs you of denials and what needs to be done to resubmit them in a timely fashion. There might be a problem with the code that was selected to describe a diagnosis or treatment, for example. Or there is a typo in an ID number or other error in the patient record that has to be reconciled before submission to the insurance provider.
Benefit 6: Provides detailed financial reports. Your team can use the software to customize reports, such as the number of patients who have outstanding balances more than 3 months old or the error rate on certain types of bills so you can educate any staffers who are falling short of your accuracy benchmarks.
Once you have a clearer idea of how these various medical applications for EHR, PM, and billing will work together in your office, it's only a matter of preparing your staff to learn how the software operates. Training and then practice using the new medical software by members of your staff should begin as soon as possible. Many practices find it useful to train the most knowledgeable and computer-savvy individuals on their staff first, since they will pick up the basics faster and can then help their colleagues learn more easily.
Key Takeaways:
Informed physicians know that healthcare software is becoming increasingly vital to running a thriving medical practice.

With electronic health record software along with practice management and billing applications, office managers can become great at their jobs.

An EHR application serves to digitize all of your patients' records as well as make it easy for patients to communicate online with staff via a portal.

PM software makes appointment scheduling a breeze and will allow your staff to scan patient details directly into their online records.

Medical billing software enables you to track all claims comprehensively and will point out errors and how to correct them on the spot for faster reimbursement.

Many practices find it best to adopt an approach that relies on integrated PM and EHR software.
You can gain better insight into how the applications will function by clicking here to view a demo of our Integrated EHR and PM software.
About Christina Rosario
Christina Rosario is the Director of Sales and Marketing at Advanced Data Systems Corporation, a leading provider of healthcare IT solutions for medical practices and billing companies. When she's not helping ADS clients boost productivity and profitability, she can be found browsing travel websites, shopping in NYC, and spending time with her family.