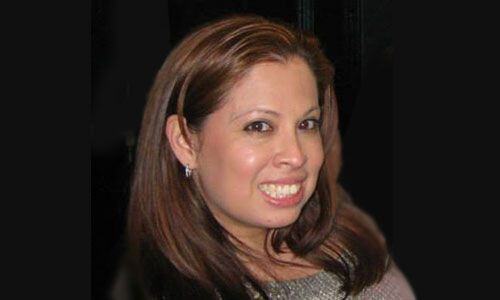 4 Simple Steps for a Successful EHR Implementation
You've recently come to realize the importance of installing electronic health record software in your medical practice, with advantages ranging from helping your staff work more efficiently to enabling you to share information about patients more readily with consulting physicians.
Your research has shown you that in essence, an EHR is a digital version of your patients' charts and supplants old-fashioned, paper-based systems. With computerization comes a whole host of benefits, beginning with interoperability with insurance entities as well as emergency rooms and clinics. You also gain the ability to apply analytics to data amassed on all patients being seen in your facility to improve how and what you do to address the needs of changing demographics.
Your practice's bottom line stands to improve as well, since in order to receive financial incentives when dealing with Medicaid and Medicare, you must work only with certified EHR software.
So, determining along with your fellow stakeholders that now is the time to deploy an EHR was just the first step. You should know that it's important to implement EHR software correctly by utilizing a step-by-step process.
As a busy doctor, you have been looking to set aside some time to become familiar with what's involved in setting up an EHR. Here are four simple steps for a successful EHR implementation to help you as you continue the journey to computerizing patient records and unlocking the power that comes with digital charts.
---
Get answers to your toughest EHR Software questions with our free ebook, "Electronic Health Records Software: A Vital Component to Any Modern Medical Practice."
---
Step 1: Choose an EHR Application and Vendor
Use these guides for selecting software and a reputable vendor:
A recent report on "5 Things to Look for When Researching EHR Software Vendors" will give you insight into vendor experience and expertise as well as the need for your vendor to be responsive when you require quick answers to solve EHR dilemmas.
Likewise, click here to check out the details of "4 Things to Look For When Researching Electronic Medical Records Companies."
Ensure that the vendor you select will conduct helpful demos for your team (especially the team members who will be on the front lines, actually using the software every day).
Step 2: Define Your Implementation Team
The more organized your staff is around the implementation of the new EHR, the more quickly you will be able to get it up and running. Implementing it in a timely fashion depends on assembling a team with all the needed skill sets.
Designate the following:
Project Manager

Lead Trainer for Clerical and Clinical

Lead Billing/Finance User

Administrative Support Person
Step 3: Educate Yourself
Whether you have just a nodding familiarity with how EHRs work or have started to become an instant expert, self-education about the software will prove highly beneficial during implementation. The more informed you can be before settling on a particular EHR solution, the better off your organization will be. Answer or get answers to the following questions:
How often are upgrades done? Are they free? Upgrades must be done to address changes in industry best practices and government regulations as well as operating system and computer technology advancements.


Is vendor support included? A vendor that is serious about the software being provided will also make sure to offer support so that customers can get the best ROI on the EHR.


Does the vendor offer workflow analysis and optimization services? If this is not available, you'll need to determine if you have in-house resources to take care of this, or if you will need to hire consultants.


How long has the vendor been working with EHR software? Longevity and consistency are crucial when it comes to applications that support the medical industry.



What do industry professionals have to say about the vendor's EHR and support system? Check reviews from objective sources, such as industry publications and websites.
After getting educated, have your staff practice using the software on test patients.
Step 4: Go Live
Going live with your new EHR can be quite demanding, as your team is transitioning to a new way of doing things and you can never predict what questions or problems might arise as you begin using the system in earnest.
There's nothing like a clear deadline to solidify the approach and attitude of your team as you get ready to implement the EHR in your practice. Before going live, make sure to address the following:
Set a specific date and time so that your team and the EHR vendor are all available in

case anything goes wrong with the deployment. It would be a good idea to cross-train staff so that in case any vital members of the team are out sick or have an emergency, others will be able to step in and take their place.


Inform patients that you've implemented a new system and that staff is adjusting ("as a result, wait times may be a little longer and we hope that you will bear with us during the transition"). Emphasize that the new software system is designed to make the practice run much more smoothly and efficiently to the benefit of staff and patients alike.


Hold regular meetings to ensure that the staff is comfortable using the software and that no major mistakes are being made.



Adjust communication, workflow, and responsibilities of your staff as needed to make the EHR implementation a success.
If getting started with an EHR seems a bit daunting, just keep in mind that connecting with a reputable vendor will help tremendously with the entire implementation process. In fact, you should consider prioritizing working with an established and respected vendor to reduce wasted time, mistakes, and staff frustration.
There's a great deal to learn about if you want to get the most out of your investment in EHR software. To help you get up to speed, click here to download our free and informative e-book, "Electronic Health Records Software: A Vital Component to Any Modern Medical Practice."
Key Takeaway
Any medical practice that still relies on an old-fashioned, paper based records system needs to convert to electronic health record software to remain responsive to patient needs.

You'll do best in an EHR deployment by following a step-by-step process (avoiding wasted time and errors).

Selecting an established and reputable vendor should be a priority.

Define your implementation team to ensure a successful and smooth switchover to the EHR.

Educate yourself to fill in gaps in staff knowledge as you begin deploying the EHR.

Make it clear to patients and staff when you go live that there may be some hiccups and to please be patient during the transition.
About Christina Rosario
Christina Rosario is the Director of Sales and Marketing at Advanced Data Systems Corporation, a leading provider of healthcare IT solutions for medical practices and billing companies. When she's not helping ADS clients boost productivity and profitability, she can be found browsing travel websites, shopping in NYC, and spending time with her family.