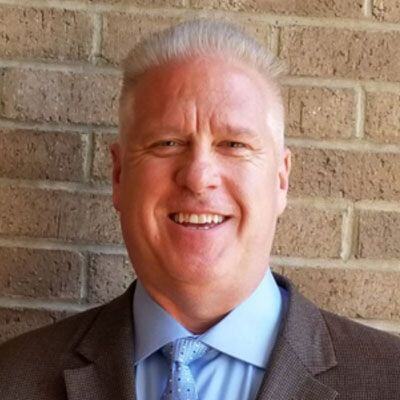 4 Common Mistakes When Implementing Laboratory Billing Software
One of the most important systems to develop and set up in your medical laboratory is for billing. Many organizations determine from the outset that they need to work with a trusted third party to handle billing logistics.
After all, allowing experts to handle arguably the most important part of the process means you can take advantage of their speed, efficiency, and knowledge to move things through the revenue cycle more quickly, with fewer errors, all of which lead to more money in the door for your laboratory.
However, before you get started with deploying your laboratory billing software at your organization, there are mistakes that we have seen over and over again.
As a laboratory billing service provider, we here at ADS have seen these mistakes slow down the payment process, create frustration for all parties, and even worse, cost organizations money it otherwise shouldn't have.
Here are four common mistakes we often see among laboratories during laboratory billing implementation.
1. Not Reaching Volume Expectations
In some cases, medical laboratories lack sufficient volume. The solution under typical conditions will have laboratories projecting their minimums vs. maximums when they forecast future volumes for billing. The certification and recertification process for laboratories is priced in part according to how many patient tests are performed each year.
Unfortunately, the problem of not actually reaching the expected volumes itself can be an unpredictable factor for the laboratory managers. If you are more careful about documenting the level of activity in your laboratory and therefore obtain a clearer view of expected volume, you can anticipate revenue flow more precisely.
2. Not Having Credentials and a LIS Agreements in Place Before Signing
Because clinical laboratories doing testing in the United States must adhere to rigorous standards and regulations, they have to be certified by the Center for Medicare and Medicaid Services, under the Clinical Laboratory Improvement Amendments (CLIA). If your organization has not paved the way for CLIA certification, this is a task that should move to the top of your to-do list.
Another common mistake of organizations implementing their laboratory billing software is failing to have Library Information System or LIS agreements in place before partnering with a billing services company. A beginner's error, this typically happens in new start-up medical laboratories that have not used a LIS prior to working with a provider.
In such a case, the solution is easy and straightforward: have the LIS agreement in place before you decide to work with us. Keep in mind that any provider cannot bill or host billing for your laboratory if you lack credentialing and the required laboratory licensing.
3. Staff is Not Fully Trained in Coding Regulations
A common error that crops up in laboratory billing is the use of incorrect codes. If members of your team are not fully up to speed on the various coding regulations in regard to properly assigning procedure codes to diagnosis codes, for example, you can see how it's easy for claim denials to occur.
A simple way to address this type of mistake is to use software that has built-in error correction that will spot discrepancies in billing so an employee can quickly fix it on the spot. It's also in your best interest to arrange for additional training, especially for the newest hires who have less experience in medical offices.
4. Information Technology Department Lacks Technical Knowledge and Experience to Maintain Software
A common mistake made at medical organizations is that they do not plan ahead and check that their information technology staff is up to handling the new software and hardware used to handle billing tasks. As a consequence, they do not examine new software offerings very carefully, even though the applications could save the organization time, money, and effort in its normal duties.
Think back to the earlier days of your organization, when software was more primitive and took longer to do basic tasks, compared to the leaps and bounds we are capable of achieving now. With high-speed connectivity over secure networks, you can rely on billing software always being updated by the developer when it is a cloud solution.
You also have the benefit of other software professionals taking care of any needed upgrades and patches in a timely manner, which is something your local IT team may not have the resources to take care of so quickly or efficiently.
One way to solve this problem is to hire new personnel for your IT department. But sometimes organizations are not flexible enough to bring on another employee or more, especially when they are not certain of how much they have to add via human resources. Instead of making new hires, sending your software professionals for training might be the best approach.
However, for many medical organizations, the best return on investment involves working with third-party software developers, essentially outsourcing the billing to a company that will typically rely on software as a service or SaaS to provide outsourced billing software services.
A Better Billing System for Your Organization
There are a lot of factors to be aware of in implementing a laboratory billing system. From not meeting the volume expectations of your stakeholders because of insufficient volume, to failing to have proper LIS agreements in place before attempting to sign up for service to having issues with your own capability, to provide ongoing training and technical support, there's a lot on your plate. You certainly will want to avoid easily preventable laboratory billing mistakes.
Obtaining more information about your billing options is the best next step you can take. Click here to learn more about laboratory billing and, if you're interested, to schedule a free live demo of our Laboratory Billing Solutions.
About Jim O'Neill
As the company's Laboratory Services Business Development Manager, Jim has 30 years' experience in LIS and financial systems including 20 years as the owner of CSS (Avalon LIS). With a Bachelor's degree in information technology from Rowan University, Jim has worked / consulted with over 500 labs in the US and internationally in improving their LIS and financial solutions. Jim is genuinely people-oriented and civic-minded; he's the former Mayor of Northfield NJ and is currently on the town's council.