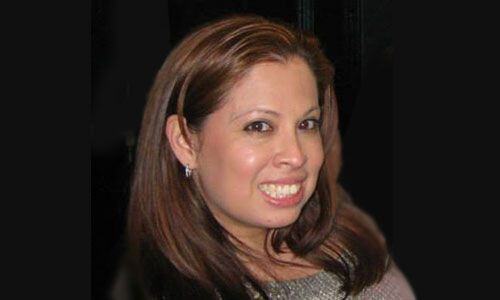 Everything You Need to Know About the EPCS Mandates
With the new year come some changes in the healthcare industry that you and your colleagues will need to pay strict attention to in terms of prescription drugs and how physicians handle their usage when making electronic prescriptions. Of particular interest are some new mandates coming into effect this year that will influence the e-prescription landscape.
You need to be familiar with Electronic Prescribing for Controlled Substances (EPCS), as the mandates connected to it are changing as more states accept them and put them into practice in 2020.
As a provider of electronic prescription software, ADS has been keeping a close eye on these mandates and how they will impact the prescription industry. This article will discuss the nature of EPCS, the mandates going into place, and how they are being implemented in the U.S.
What is EPCS?
Electronic Prescribing for Controlled Substances is meant to eliminate paper prescriptions and allow clinical prescribers to write prescriptions electronically for controlled substances, making these prescriptions digitalized and trackable for the prescriber and the pharmacy.
By now, more than half of the United States falls under EPCS mandates that have either already taken effect or are due to go into motion soon. Because it can take organizations quite some time to do what is needed to ensure compliance with EPCS mandates, it would be a good idea for you to begin the process now so you can stay ahead of the looming deadlines.
Your doctors and nurse practitioners should be aware that implementing an electronic or e-prescription tool is much more than an efficient method to write prescriptions. It's also a vital tool in the war against drug overdoses. This importance is underscored by the fact that e-prescribing is now part of the "Every Prescription Conveyed Securely" mandate the federal government has required will take effect in 2021. The first deadline was January 01, 2020.
First States Required to Use EPCS as of January 2020
January 1, 2020, is the first deadline for states required to comply with EPCS mandates.
This means that effective January 1, Arizona, Iowa, Massachusetts, North Carolina, Oklahoma, and Rhode Island will require EPCS. You should recognize that is part of an ongoing trend across the U.S., including the federal EPCS mandate that takes effect in 2021.
Using Appropriate Technology for the e-Prescription Process
Benefits managers, pharmacies and health providers need to be ready to deploy the appropriate software and technology to fulfill requirements of the federal government's mandate to use electronic prescribing of controlled substances for the Medicare Part D program, which is slated to take effect on January 1, 2021. Some organizations are noting that while the process of complying with these U.S. regulations isn't always a walk in the park, certain benefits are already emerging.
For example, Hartford HealthCare, a system with 1,954 beds, selected Imprivata Confirm ID because it was compatible with the vendor's OneSign single sign-on solution, which the hospital had already installed. It proved useful because a major requirement of the DEA is to verify providers' identities before they are permitted to issue electronic prescriptions for controlled substances.
Now, 99% of prescriptions for controlled substances are made electronically. That's good news because it saves patients time from waiting at pharmacies and it shortens the time needed by physicians to make accurate prescriptions.
Prior to the mandate for EPCS, state and federal guidelines were not in sync, which resulted in a more complicated prescription process. One entity might treat a substance as being controlled while another one would not, for example.
Another problem EPCS is designed to counter is "doctor shopping," which involves drug-seeking patients visiting multiple doctors in an attempt to get more than one prescription filled for the same controlled substance. Fraud attributed to criminals stealing or forging blank paper prescription pads also declines when organizations move from paper to electronic prescriptions.
Your EHR software can also be programmed to automatically reduce the default number of days for prescribed opioids from a 30-day supply to just 10 or 15 days.
Finally, with e-prescriptions in place with your EHR, you can flag patients who fail to fill prescriptions on time or who are candidates to switch to a less expensive preferred product from higher costing, non-preferred medications.
Using EPCS With Your EHR
You do not want your organization to get left behind in this quickly changing regulatory environment. Job 1 should be ensuring that your electronic health record system allows you to create and transmit electronic prescriptions, so you can continue to provide high-quality care in the most appropriate manner to the behavioral health patients you treat while at the same time staying in compliance with private, state, and federal mandates.
Since e-prescriptions usage has been recently growing in popularity, the benefits are clear. Electronic prescriptions definitely help to minimize misuse and fraud and help to track opioid usage. It's true that many states have already started forming their own EPCS mandates, but now the private sector, as well as the federal government, are stepping in too.
Federal Legislation and Requirements for EPCS
Back in 2010, the U.S. Drug Enforcement Agency (DEA) began allowing healthcare providers to use EPCS, which they implemented together with standards for the EPCS systems being used by health IT vendors, providers, pharmacies and providers.
In order for an EPCS system to be considered in compliance with the DEA requirements, it must include:
Two-factor authentication for providers who sign an EPCS prescription

EHR/e-prescribing application certification

ID proof to verify a provider has the authorization to prescribe controlled substances

Two-step logical access control that grants EPCS permissions to approved prescribers

Detailed reporting that comprehensively shows compliance and identifies auditable events and any incidents around breaches of security
What Has Prompted These New EPCS Regulations?
A desire to reduce needless deaths is spurring these new EPCS regulations. In 2018, drug overdoses resulted in more than 70,000 deaths. Of those, about two-thirds involved illicit opioids or prescription drugs, according to the U.S. Centers for Disease Control and Prevention. Electronic prescribing, with built-in features to prevent abuse, is one of the most effective ways to combat the opioid crisis.
As a result, many states have already implemented EPCS mandates, some have laws starting in 2020, and many more have laws on the books. If you regularly prescribe medicines in or near one of the six states requiring EPCS-certification on January 1, 2020, you should be sure to have corrections in place to meet the mandate and be able to prescribe controlled substances after January 1. If you have not met the mandate requirements and you are located in one of the six states listed below, you will be unable to prescribe controlled substances until your systems are updated to meet the mandate.
Arizona, Iowa, Massachusetts, North Carolina, Oklahoma, and Rhode Island are the first states mandated to use EPCS by the federal government. The requirements differ from state to state, so you'll need to check the particulars for your organization.
Here is the information you need on EPCS in your state:
Prescription Drug Monitoring Programs
Regardless of where your organization is located, you are required to register with your state's Prescription Drug Monitoring Program (PDMP). For more information about PDMP, here is a list of Frequently Asked Questions that tells you more about PDMPs.
Staying on top of EPCS Mandates and Other Health Industry News
Clearly there are a lot of moving parts for you and fellow stakeholders in your healthcare organization to keep track of when it comes to mandates in electronic prescribing for controlled substances. If your organization is looking for an e-prescription software solution, check out our free demo for e-Rx, our comprehensive prescription and medication/refill management solution.
Articles you may also like:
About Christina Rosario
Christina Rosario is the Director of Sales and Marketing at Advanced Data Systems Corporation, a leading provider of healthcare IT solutions for medical practices and billing companies. When she's not helping ADS clients boost productivity and profitability, she can be found browsing travel websites, shopping in NYC, and spending time with her family.