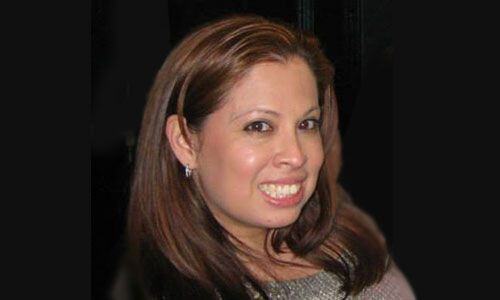 The Impact of the COVID-19 Pandemic on Medical Billing
With all the disruptions to the nation's healthcare system and the additional pressures put on all of us to respond to the growing pandemic causing COVID-19 infections, there is certainly more at stake than people's safety and well being. As the virus spreads, the nation is facing massive unemployment not seen since the Great Depression. Financial uncertainties and issues with the medical supply chain in turn make our efforts even more difficult.
You and fellow stakeholders in your medical practice are now coming to grips with the new pandemic realities. For example, you now must adjust to new billing and payment tracking updates in light of the virus.
At the same time, you are striving to continue to provide service while staff is pressed because of the growing lack of resources. What's more, surprise medical billings are causing even more havoc in an already troubled medical system nationwide.
Indeed, there is a significant impact of the COVID-19 pandemic on medical billing for the community to contend with.
New Tracking and Billing Updates Because of COVID-19
The more precise you are when it comes to tracking and billing for patient services, the better your potential flow of revenue. This is all the more important now as healthcare service providers are facing enormous pressures to diagnose, treat, and provide follow-up care. You will want to keep track of updates by the government to the codes used in billing.
A report from RevCycle Intelligence highlights new coding details during the novel coronavirus pandemic. The International Classification of Diseases, aka ICD-10 has recently been updated with a new code. Providers now are to use U07.1, 2019-nCoV acute respiratory disease when diagnosing a patient with COVID-19. Initially, the Centers for Disease Control had planned to roll out this new pandemic-related ICD-10 code on October 1, 2020, but given how quickly the virus is spreading (especially through asymptomatic patients, which further hastens the pandemic), the CDC brought the code online April 1, 2020.
The report also noted that "Providers should also code for exposure to COVID-19 using code Z03.818, Encounter for observation for suspected exposure to other biological agents ruled out and screening," per the CDC.
On March 13, the AMA announced a new code, CPT 87635 for "novel coronavirus testing through infectious agent detection by nucleic acid." This code is intended for use by a provider who does tasks such as taking respiratory swabs for transport to a laboratory when a patient arrives with symptoms and is suspected of having COVID-19.
Lack of Resources Strains Healthcare Practices
With reduced resources during the novel coronavirus pandemic, healthcare practices are finding themselves strained even further as they try to bring in sufficient income to actually pay for these resources. As RevCycle Intelligence puts it, "Over the past couple of months, ED patient volume has sharply declined – in some regions, by up to 50%."
This was unexpected, as providers anticipated more patients would be crowding their departments. However, fear of contracting COVID-19 when coming to the emergency department for something unrelated has been discouraging patients from seeking treatment.
The report quoted Steve Kelley, Chief Financial Officer at Brault Practice Solutions, who pointed out that, "Under normal circumstances, most physician groups can operate from an annual budget as long as actual results remain fairly consistent and predictable throughout the year." But during a crisis situation, physician groups will need to regularly make adjustments to budgeting and forecasting.
Actions to Reduce the Number of Denied Claims
With so much financial uncertainty during the novel coronavirus, providers must take additional steps to help bring down the number of claims denied. Already, approximately 5% to 10% of claims are being rejected every year. These claims can wind up costing $25 each to correct, so providers have a clear motivation to reduce problematic claims.
Adopting a three-part strategy should help you eliminate easily avoidable denied claims. First, analyze the denial and audit data to help you determine precisely where the errors are occurring. Examine them according to the type, payer and reason as well as how many errors occur per type. Then you have a target for improvement, such as one department having a higher rate than another now needing some additional training.
You should also endeavor to assign tasks to the most appropriate specialist on your team. Certain types of claims might go to technical and claims denial specialists. Or, you might find it more beneficial to assign claims by care setting or by a particular payer, since the staffer will become an expert on the special circumstances of each.
As a provider dealing with a large number of denials during the COVID-19 pandemic, you'll want to consider deploying automated revenue management tools, which will let you develop custom edits for each payer you work with, which supports the process of auditing claims prior to submission. All of these steps should help you dramatically bring down the number of denied claims, allowing you to work more efficiently and see an improvement in your bottom line.
States Are Now Taking Action to Protect Against Surprise Medical Billing
One particularly thorny problem patients and health systems are subject to during the COVID-19 pandemic is surprise medical billing. To that end, several states have already take action to protect providers as well as patients.
For example, Becker's ASC Review noted that "Connecticut adopted a policy to ensure patients are protected from incurring surprise medical bills for treatments provided during the pandemic." For patients in Connecticut who were treated by health care professionals while "out of network," the encounters have to be considered as in-network due to the state of emergency of the growing global pandemic of the novel coronavirus.
ASC Review also reported that 56% of Americans believe that their representatives must address the issue of surprise medical bills, based on figures from a 2019 tracking poll by the Kaiser Family Foundation. And currently, leaders from two congressional committees are working on legislation for upcoming pandemic stimulus bills, to ban surprise medical bills nationwide.
Manage your billing during COVID-19
Revenue cycle and billing professionals certainly have their work cut out for them as we adapt and form strategies to better cope with the disruptions and pressures caused by mounting infections of COVID-19.
As you focus on handing the details of medical billing for your healthcare organization, you will have less time and attention to devote to keeping up on changes in the industry. However, the growing pandemic requires us to be on our toes and to take in as much information as possible.
We've made it easy for you to get started with RCM software and to learn how to deploy it with maximum effectiveness for your team. Check out our free RCM software video series to learn more about the features you need in an RCM solution.
About Christina Rosario
Christina Rosario is the Director of Sales and Marketing at Advanced Data Systems Corporation, a leading provider of healthcare IT solutions for medical practices and billing companies. When she's not helping ADS clients boost productivity and profitability, she can be found browsing travel websites, shopping in NYC, and spending time with her family.