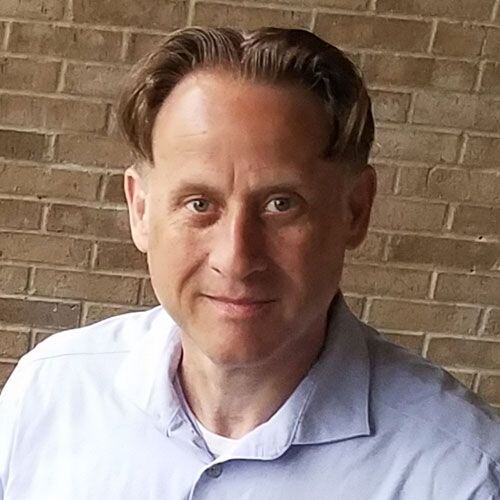 24 Medical Acronyms & Terms Modern Practices Need to Know
Medical acronyms allow people in the healthcare industry to communicate more efficiently by assigning "nicknames," or abbreviations, to processes, procedures and organizations. Although there are hundreds of acronyms and medical terms used every day in medical care, these 24 are important to every modern practice, if you want to take advantage of incentives and resources available to your organization.
1. ACO
An Accountable Care Organization is a practice or facility committed to improving patient services for Medicare participants by proactively reducing waste and avoiding duplication, without compromising healthcare. The goal of an ACO is to ensure high quality care by delivering the appropriate care at the right time.
2. APM
For participating ACO organizations, the Alternative Payment Model provides an alternative to MIPS. This MACRA option allows specialty providers, especially small, private practices, to design a payment model that complements their organization. Visit the ama.org Alternative Payment Model page to learn more about flexible APM design.
---
An EHR Software System can improve patient engagement and increase your practice's productivity and efficiency. See how with our free ebook.
---
3. CCM
Two out of three Medicare patients have at least two chronic conditions. Serving this population in a value-based model poses reimbursement challenges for providers. Chronic Care Management (CCM) protocol allows eligible practitioners – PAs, NPs, clinicians, certified midwives, and other specialists – to bill services using CPT 99490 for higher, more appropriate reimbursements. It is worth the time investment to learn more about eligibility requirements, reimbursement rates, and CCM protocol.
4. CIS
Short for Clinical Information System, this medical acronym represents the collection of applications and technology solutions in a healthcare setting that help practices streamline internal processes to save money, reduce human errors, and improve patient care by transitioning away from paper-based systems. The CIS may include electronic health records (EHR), RIS, or integrated EMR solutions.
5. DICOM
Digital Imaging and Communications in Medicine, shortened to the medical acronym DICOM, is a medical standard that assists all workers in the field of radiology by promoting effective communication, interoperability and integration between imaging technology and the broader system used in the digital (paperless) radiology settings.
6. e-RX
Electronic prescribing methods use evidence-based support tools within the EHR to transmit prescriptions to pharmacies via web-based applications. E-prescribing (e-RX) benefits include faster medication order processing, few errors associated with poor handwriting, and instant updates to patient records within EMR/EHR systems which may eliminate negative drug reactions due to known allergies and inappropriate drug combinations.
Even if they haven't converted their paper-based records system to an electronic health record (EHR), every physician who is aware of any medical acronyms has heard of EHR. The EHR technology helps practices maintain digital files detailing patient histories, chart notes, treatment records, past and current medications – including adverse events and allergies – and images and lab results. People also associate the term "EHR" with capabilities such as rapid file sharing, robust security and 24/7 access to files from anywhere because a practice can establish authorized access to files with external partners, such as hospitals, out-patient clinics, specialists, and other healthcare networks.
8. EMR
Although electronic medical records (EMR) have similar features and capabilities as the EHR, they typically only share patient information within the confines of a practice or other medical organization.
9. Eligible Professional (EP)
An eligible professional, or medical provider, qualifies to participate in certain programs, such as becoming a PCMH, or is approved to receive incentives from Medicare/Medicaid.
10. HIE
A Health Information Exchange is a cloud-based, electronic health information exchange where medical professionals can transmit, access, and share information about patient care. An HIE makes it easier for professionals to gather information they need to make informed decisions. For example, they can thoughtfully consider medication options by reviewing online information about contraindications and learning about new drug approvals or recalls. Essentially, HIE accelerates access to knowledge to improve patient care.
11. ICD
The International Classification of Diseases – currently ICD-10 – provides a comprehensive set of alphanumeric codes that allow service providers to explain how they deliver care, diagnose illnesses, define injuries or diseases, and treat patients. ICD is a medical acronym that every practice uses every day. Modern EHR/EMR systems have built-in decision support tools that recommend codes to facilitate higher, more accurate reimbursement rates. Third-party payers, insurance companies, and government agencies establish payment plans based on both standard and expanded ICD-10 codes that provide more details, such as which limb was injured in an accident.
12. MACRA
The Medicare Access and CHIP Reauthorization Act (MACRA) is the new Medicare Quality Payment Program that emphasizes higher quality care with lower costs for patients and providers by simplifying administrative processes for medical organizations. While the program is complex, practices who achieve or exceed quality standards may gain up to 4% more on their reimbursements in 2019 (based on 2017 transactions), where physicians who fail to report measures stand to lose 4% in penalties. The potential for both positive and negative sanctions is high.
13. MIPS
As a merit-based incentive payment system under MACRA, MIPS is the most common payment method for practice physicians. Doctors and clinicians have flexibility to choose relevant performance metrics based on their specialty. Scoring is based on four performance categories, with quality accounting for 50%, followed by Advancing Care Information (25%), Clinical Practice Improvement (15%), and Cost (10%). Learn more by viewing the MIPS scoring overview.
14. MSO
A Management Services Organization is a group of providers that come together to leverage the economies of scale to provide practice management and ancillary support services members, resulting in lower operating costs without compromising quality or level of care standards.
15. Patient Engagement
Patient engagement represents the quality of communication in the provider/patient relationship. Two benchmarks of strong patient engagement include utilizing modern technology to facilitate communication and providing self-service education resources delivered within patient portals, on social media, and face-to-face encounters.
16. Patient Portal
Available in practice EHR software, the patient portal enables providers and patients to communicate in secure digital environments. Practices improve efficiency by allowing patients to request appointments, review test results, fill in pre-appointment forms and access patient education.
17. PCMH
A patient-centered medical home (PCMH) is a certified primary care practice that follows specific care delivery guidelines to manage cost of care through coordination of services, patient engagement, utilizing evidence-based support tools for diagnosing and treatment planning and building relationships with patients from a whole-person orientation. Two of the most important aspects of achieving certification by agencies, such as NCQA, and financial incentives, are providing 24/7 accessibility to the primary care team and utilizing an approved EHR that enables electronic reporting.
18. POP Health
Short for Population Health, POP Health focuses on examining the treatment methods and outcomes of groups of people based on common parameters, such as geographic region, illness, age, culture, gender, or other demographics. By identifying commonalities, providers can better exploit resources – medication, education, counseling, public outreach programs – to reduce health risks and improve therapies. Specialty software empowers healthcare professionals to track patients and outcomes, and recommends evidence-based changes that may reduce overall cost of care and improve patient compliance.
19. PQRS
PQRS (formerly known as PQRI) is a voluntary reporting program monitored by CMS that offers financial incentives for reporting data that demonstrates the relationship between quality of care and patient outcomes. Data may be reported via web-based practice management systems or directly from the EHR. Providers who fail to provide quality measures are accessed penalties against Medicare reimbursements.
20. RCM
Revenue Cycle Management systems simplify an organization's financial management by streamlining billing and collections cycle tasks. Among other things, the RCM expedites claims filing, informs patients about upcoming appointments and outstanding payments, and links patient data with financial data so organizations can monitor their revenue stream in real-time, and modify processes to reduce claim denial rates and past-due patient balances.
21. RIS
A Radiology Information System allows radiologists and supporting staff to manage and document patient services. Medical teams use a RIS to track patient and organization flow throughout the department. System capabilities also allow radiologists to attach summaries and impressions to specific images and quickly store, retrieve, and share images with specialists, consulting physicians and EHR systems. This "hub" empowers the radiology department to monitor patients from first point-of-contact, such as scheduling an appointment, through discharge or referral.
22. Telehealth
According to Medicare.gov, telehealth covers remote monitoring of vital signs, virtual appointments that allow physicians to use analog and digital video technology to consult with patients in lieu of making an in-office appointment, and using other off-site telephone and computing devices to deliver telemedicine services.
23. Telemedicine
Where telehealth applies to the technology used in remote service delivery, telemedicine is a term that describes the process of using technology to deliver remote medical care.
24. Value-Based Care
A government push for better quality, that revolves around reducing healthcare costs by delivering care that is more efficient and productive. Value-based care is a patient-centered care model that focuses on ordering appropriate tests based on symptoms rather than ordering a broad spectrum of tests to rule out unlikely conditions.
Conclusion:
Unless your practice stays up-to-date on emerging technology and new medical acronyms and terminology, you may miss opportunities to maximize earning potential and meet eligibility standards that qualify you for incentives. Investing in modern, fully-appointed technology solutions positions your team to enhance productivity, improve health and quality of life for patients, and take advantage of incentives to strengthen your financial standing. Download our "Electronic Health Record Software: A Vital Component to Any Modern Medical Practice" ebook to learn more on how you can increase your practice's efficiency.
About Stephen O'Connor
Stephen O'Connor is the Director of Brand and Digital Marketing, responsible for many aspects of Advanced Data Systems Corporation's (ADS) marketing, including product marketing, customer acquisition, demand generation, brand, brand design, and content marketing.
Stephen has more than 20 years of healthcare industry experience. Prior to ADS, Stephen spent 11 years at Medical Resources Inc. (MRI), most recently as the Manager of Marketing & Internet Services, where he and his teams were responsible for all marketing efforts and the market positioning of MRI's services.
Stephen spends his day's planning, writing, & designing resources for the modern healthcare professional.