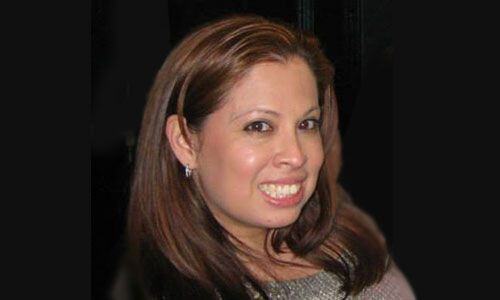 Assessing the Impact of COVID-19 on Health Data Information Exchange and Interoperability
It's all hands on deck when it comes to responding to the COVID-19 crisis. Medical scientists and computer scientists are working toward a common goal to improve how we gather healthcare data and then store and analyze it.
They use analytics to improve public health and do a better job of tracking breakouts.
For example, it's becoming much clearer that we need a robust system to conduct clinical trials. There's no time to waste in response to emerging disease outbreaks.
With more data than ever before flying through interconnected networks, scientists get a better handle on the spread of a disease. You could say that the era of the Health Data Information Exchange is now upon us.
Professionals See That
Health Data Information Exchange

Interoperability Is Essential

The last 18 months of the coronavirus pandemic have been tough on healthcare professionals. We have a lot to admire in how they have been coping with the logistical and social upheaval spawned by the COVID-19 pandemic.

People working in doctors' offices, hospitals, clinics and insurance organizations had front-row tickets to see how the shelter-in-place orders and requirements to quarantine forced us to rely on digital connections.

The more connections we integrate into our health networks, the better able we are to meet the challenges of any disease that comes our way.
A Silver Lining In the Storm Clouds of COVID-19
At the beginning of the outbreak, unprepared people were coping with having to wear masks while in unventilated rooms. They also dealt with the challenge of avoiding crowds while waiting for a vaccine to become available.
Data from patient encounters with doctors and nurses combined with and information from lab tests combine to paint a detailed picture of the emerging pandemic.
When institutions aren't on the same page, it's harder to wage a war against disease. EHR Intelligence explains that, "For example, the CDC reported 135,991 deaths, compared to the 135,053 deaths reported by the World Health Organization, as of July 15, 2020. Discrepancies between large agencies only begin to hint at potential gaps at a state level."
But with interoperability for the Health Data Information Exchange system, researchers can share statistics and apply analytics to the growing database. They study the relationships between different statistics to find indicators of a crisis.
Researchers can then determine the effects of different protocols, or learn what happens when people ignore protocols in different regions.
This makes it easier to see trends. For example, they find evidence such as the effects of wearing masks in crowded areas. Or, they track outcomes in communities where vaccination rates are high to compare the results where fewer people elect to take vaccines.
Interoperability in Healthcare Data Exchange Allows for Analytics and Predictive Models to Fight Diseases
What doctors and other researchers need to form predictive models is consistent access to data in real time. The models help shine a light on problems faster than if we weren't keeping close track of all the statistics coming in from labs across the country.
More patients were engaging in telemedicine sessions instead of risking an in-person visit to a crowded waiting room. Participating in video conferences protected doctors and nurses too. We are all producing more data and sharing it at a distance.
The novel coronavirus is having an unexpected effect. As EHR Intelligence put it, the global pandemic "opened doors for health data information exchange, improving interoperability and data analytics. Continuing these efforts will have implications beyond the pandemic."
In one example, Keystone HIE analyzed data they gathered to predict where hotspots were cropping up in Nevada. They used this information to tell the state where they should set up their next temporary, "pop-up" testing and treatment sites.
DASH Funds Grants in Six States to Foster Equity in Healthcare With State Data Exchange
Reports are coming that the health industry is making progress in Health Data Information Exchange. The organization known as Data Across Sectors for Health (DASH) announced that it is funding a national program to boost health equity in all communities.
At the heart of this program is an effort to promote partnerships for exchanging health data. Communities and entire states will find it easier to send patient information across their borders, per a report from EHR Intelligence.
A Healthcare Industry Future Where Data Flows Freely Across Systems
The future of healthcare will rely on our timely access to important patient data, no matter where it is generated, stored and analyzed in the many systems in place now across the country.
From hospitals to research facilities to doctor's offices and more, there is a need to share information so experts can make better decisions. This guides research and treatment efforts.
Coming to terms with how COVID-19 has had an effect on Health Data Information Exchange and interoperability will be an ongoing concern for you and your colleagues. But when you are too busy to keep up with medical journals and industry reports, it's harder to stay in the loop.
To avoid missing out, stay on top of health data interchange exchange news and related topics by visiting here often. Subscribe to this blog today.
Key Takeaways
Health Data Information Exchange

systems will function better when we build interoperability into the network.
The COVID-19 pandemic has underscored the importance of distributing healthcare data across borders, between states and practices.
Faster access to vital medical data helps researchers figure out the nature of growing epidemics.
Interoperability in the

Health Data Information Exchange

allows for a more comprehensive approach to maintain the public health, especially in a crisis.
Articles you may also like:
About Christina Rosario
Christina Rosario is the Director of Sales and Marketing at Advanced Data Systems Corporation, a leading provider of healthcare IT solutions for medical practices and billing companies. When she's not helping ADS clients boost productivity and profitability, she can be found browsing travel websites, shopping in NYC, and spending time with her family.