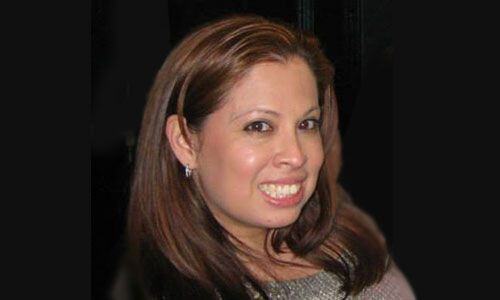 How Important is Financial & Clinical Reporting for Healthcare?
Healthcare professionals must keep top of mind the fact that reporting is a huge part of both financial and clinical records. It can be easy to neglect this important aspect of your organization when you're primarily focused on delivering services to patients and coordinating care with other entities. But without effective reporting, you can leave both your practice and your patients in jeopardy.
To help you and your colleagues gain a greater appreciation for handling this information, here are some of the most important reasons to have effective reporting for both clinical and financial data.
Avoiding Medical Conditions Thanks to Preventative Measures
Most people are aware that prevention is a more effective use of resources and time than would need to be expended for diagnosis, treatment and follow-ups for serious medical conditions.
With more accurate and comprehensive data collection from the clinical side, there's a better chance to keep patients from presenting with much more expensive conditions. A report from Chron cited the example of HMO managers wanting to find the optimal screening tests for cancer and heart disease, noting that those efforts depend on ongoing medical research.
Achieving New Financial Goals
Consider the situation of doctors that are preparing to sell their practices, joining forces with a local hospital. Now they become hospital employees, and the hospital they belong to is part of an even bigger chain in a county or state-wide system.
With higher volumes of patients seen in such a setup, there are cost savings to be realized and encouraged by the new layers of management. Financial data reporting becomes ever more crucial when preparing for a transaction of a practice to a larger hospital. And those new financial goals are met in part by collecting and analyzing all of the financial data gathered before, during and after the sale of the practice. Regardless of whether a sale is in the works, medical professionals that want their organizations to continue to thrive will need to pay attention to how they are meeting goals and managing the flow of revenue.
Benefiting the Public at Large
There are public health issues to keep in mind too, as you evaluate the clinical data your team records. "Whether captured during product development activities such as clinical research trials and studies, or as a part of the care delivery process, these data are fundamental to the delivery of timely, appropriate care of value to individual patients," as noted in the "Clinical Data as the Basic Staple of Health Learning: Creating and Protecting a Public Good" workshop summary. The report showed that this data is essential if people are going to build a healthcare system that continues to learn and improve the care it delivers.
Keeping Treatment Costs Low
We have a goal to manage the costs of treatment, as this benefits all of society. One tool for cost control is the formulary that insurers create, listing the medications they deem necessary and will agree to pay for. Insurance companies will monitor clinical data from these doctors to verify they are adhering to the treatment guidelines.
Then, it's a matter of balancing rising costs with the most effective treatments, from the perspective of insurers against the risk of medical lawsuits doctors fear if they do not order proper tests and treatments.
Improving Clinical Decision Making Process
Clinicians benefit when they can obtain timely, useful, meaningful data on demand. But in many cases, data is fragmented, stored in computers run by healthcare systems, researchers and manufacturers. What's needed is a national strategy (with proper funding) to fill in gaps in data collection and availability, per the aforementioned Clinical Data workshop summary. Using advanced tools such as electronic health record (EHR) software on a consistent basis is one way that providers can improve the clinical decision making process.
Saving Money and Avoiding Costs
You can make a business case to share more data, in a distributed computer network (such as to cover multiple clinic offices in a region). Benefits of clinical data sharing include providers lowering their costs of doing business as well as actually avoiding unnecessary costs, if they rely on increased feedback from participants in patient healthcare.
The idea is to provide ongoing details for continuous self-analysis and improvement in the organization. Results should be better assessment of patient care, optimized management efforts and improved coordination of healthcare services delivery overall.
Data Systems Quality Can Improve How Tests Are Organized and Reduce the Time Needed to Conduct Clinical Trials
In order to obtain drug approval from the Food and Drug Administration, pharmaceutical companies require the highest possible quality in their data reports. Your data is only as useful as the system designed to collect and organize it, of course.
There are benefits to working with a modern, well-developed data system that medical organizations should not ignore. For example, "A good clinical data management system reduces the duration of the study and cost of drug development," according to a report on "Clinical Data Management Importance in Clinical Data Research" in the Asian Journal of Pharmaceutical and Clinical Research.
Whether data is being gathered in a set of small clinics or at major facilities involving massive numbers of test subjects, it's easy to see that medical professionals should take seriously the data systems they use to monitor their patients' progress, including responses to new therapeutics.
Transparency Is Key, Especially When Working With Sensitive Data
Keep in mind that for best results, your organization should prioritize transparency with patients about the data you collect and use. This means that you should strive for patients to accept your use of their clinical data to develop knowledge that will benefit everyone.
Using the Latest Software Tools to Run Your Practice More Efficiently
Your practice must collect, interpret, store and retrieve a huge volume of both financial data and clinical data, all the while keeping it safe from unauthorized viewing.
If it's been many years since you upgraded (or evaluated) the software systems that undergird the practice, chances are you are missing out on the latest solutions now available in medical software.
To keep abreast of your data management options and to help you make the most of your financial and clinical data reporting, check out these additional articles and subscribe to our blog for the latest news and trends in healthcare.
Articles you may also like:
About Christina Rosario
Christina Rosario is the Director of Sales and Marketing at Advanced Data Systems Corporation, a leading provider of healthcare IT solutions for medical practices and billing companies. When she's not helping ADS clients boost productivity and profitability, she can be found browsing travel websites, shopping in NYC, and spending time with her family.