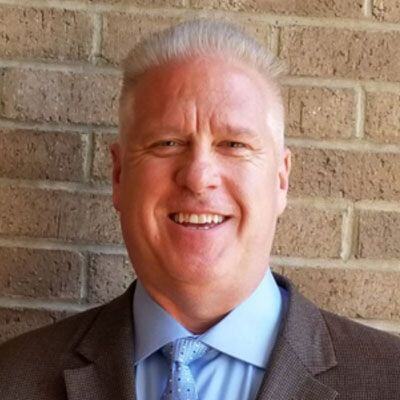 7 Financial Challenges of Opening a COVID-19 Reference Laboratory
COVID-19 has produced fertile ground for hundreds of labs that are opening, hoping to ride the testing wave. But the fertile soil in and of itself doesn't necessarily produce a successful crop. It requires thought, attention, and TLC for the planting to be fruitful.
Just because there is money to be made right now in COVID-19 billing does not mean that opening your own lab to cash-in will be a cakewalk. You must be laboratory savvy to successfully operate & see dividends from this COVID spike.
At Advanced Data Systems, we have seen laboratories open way too hot out the gate who weren't prepared for the financial challenges that it can bring. As a billing software provider for hundreds of COVID laboratories, we've seen a spike in this outcome as well.
To help you not make the same mistakes as others in the past, here is a list of common mistakes I have personally seen over the past few months regarding labs opening for coronavirus testing.
1. Lack of Laboratory Business Experience
Opening a new lab from scratch is difficult enough for a seasoned laboratory professional, let alone someone who's a relative novice. It's strongly suggested to engage a lab consultant who specializes in startup labs.
Gaining this help from an experienced professional will ensure that your laboratory has taken all of the precautionary measures required to be profitable. This includes proper credentialing, organizing fee schedules, accepting viable samples, budgeting for the laboratory, hiring quality billers, etc.
2.Lack of Billing Experience
Processing billing in-house with little or no expertise presents an almost guaranteed way to go out of business within a few months. The right RCM company or in-house system for other medical specialties is wrong if the RCM company doesn't have laboratory-specific billing experience, or if the system can not handle laboratory billing due to its complexities. .
3. Undercapitalization
Even if the new lab owners have commitments of hundreds of samples per day, revenue can't be generated for typically 60 days from the laboratory receiving its license. This 60-day period of time must be factored in because insurance companies will not pay "new" laboratories right away. Also, the samples that are being promised may be compromised with faulty information that would get them denied.
For example, out of the hundreds of samples that are being promised to your business, only 75 may bring in a reimbursement. Once your laboratory becomes embedded with its carriers, it will then be the appropriate time to evaluate the quality of samples that are being received.
4. Improper or No Credentialing
Poor, or no credentialing, is one of the biggest mistakes made by any medical entity, including laboratories. Becoming credentialed with insurance companies can be a formidable process, but that lack of credentialing will result in denied claims - which means NO revenue until the claims can be rebilled.
Please note that if denials occur because of credentialing errors, it could take anywhere between 30-45 days for an opportunity to rebill, so work with a billing vendor who has credentialing options!
ADS frequently works with National Credentialing Services & Supero Health Credentialing.
5. Filing EDI Claims
Laboratories are needed now like never before. For that reason, you'd think insurance companies would make it a little easy for startup labs, but they don't. There is a lot of room for error when filing an electronic claim and insurance companies will reject claims for the smallest of mistakes.
It is imperative that you dot all of the "i's" and cross all of the "t's" when handling EDI paperwork, similar to the attention to detail needed during the credentialing process. This is why it's important to have laboratory billing experts in your corner throughout this tedious process. Even better, your vendor or consultant should be able to help take the paperwork filing off your shoulders.
6. Test Sample Source Reliability
Laboratories that open their doors to service one large account can quickly go out of business if that account starts to send their samples elsewhere. For that reason, you must always operate under the "samples here today, gone tomorrow" premise & have as many sample sources as possible, just in case one disappears.
Having sales reps for your laboratory to generate samples is another way of keeping your volume away from scarce levels. ADS has a Sales Rep Portal built into the system which allows the end-user to track the performance of each sales rep.
7. Not Investing in Data Protection
That is the question you'll need to figure out before implementing your billing/financial/reporting system. With all of the other elements of the laboratory business circulating, do you want to have your own server(s) which need maintenance, malware protection, and backups, OR would you prefer to operate from a remotely hosted cloud system that is automatically maintained by the host? Your software vendor should accommodate either format and, ideally, be flexible enough to switch later if you decide to go the other way.
Another approach is RCM. Your vendor may have an RCM solution if revenue cycle management services are preferred so that you're partnered with an expert team of laboratory billers.
Get your Laboratory Back on Track!
Following these seven touchstone suggestions will help ensure opening your new lab for COVID-19 will be successful. Laboratories will continue to gain interest, especially throughout the duration of the pandemic where COVID tests are at a high. These steps will not only assist you with operating a COVID reference laboratory but for any laboratory, you choose to operate in the future.
To learn more about getting started with opening your laboratory, it's best to understand how your laboratory will generate revenue and consistently be growing over time. We recommend you check out our E-Book, The Complete Guide to Laboratory Billing Software.
About Jim O'Neill
As the company's Laboratory Services Business Development Manager, Jim has 30 years' experience in LIS and financial systems including 20 years as the owner of CSS (Avalon LIS). With a Bachelor's degree in information technology from Rowan University, Jim has worked / consulted with over 500 labs in the US and internationally in improving their LIS and financial solutions. Jim is genuinely people-oriented and civic-minded; he's the former Mayor of Northfield NJ and is currently on the town's council.