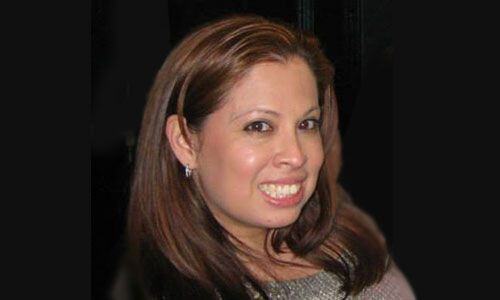 What Type of Lab Software Do You Need?
Are you starting up a new company that calls for the inclusion of laboratory space, or are you revamping an existing area for your lab and have determined that now it's time to find suitable lab software so you can get up and running? As a laboratory manager in charge of the equipment and software to be used, you have a priority to look into software availability and to find the most appropriate applications for your organization.
Laboratories are typically humming like beehives, with so many patients coming in for a wide range of tests, often of an urgent nature. Some patients may be coming in to find out about very serious medical conditions, while others are involved in drug treatment programs and must be tested to ensure that they stay on the straight and narrow.
You need a computer system with software that is robust, well-tested under pressing conditions, and that is easy and intuitive for your team to use. The software also has to meet the latest privacy requirements as spelled out by HIPAA, the Health Insurance Portability & Accountability Act of 1996.
We currently offer two solutions for use in laboratories, MedicsLab and MedicsRCM. Read on to learn details about these applications and to get a better sense of which might be more appropriate for use in your organization.
---
Is your lab's revenue consistently growing? Read our free ebook for information on how to ensure you're getting paid every dollar you're owed.
---
MedicsLab
MedicsLab is the application to choose if your team has the personnel to handle in-house billing and reporting. Organizations deploy MedicsLab to help them get paid every dollar they are owed for the tests performed. You can use MedicsLab in a clinical setting as well as employ it for work on toxicology screenings, genetic tests, and all other medical tests.
MedicsLab has a reputation in the industry for its ability to instantly verify patients prior to testing, helping you avoid the shock of a test that's not covered. Since the application is highly integrated with clearinghouses, it will cut down on the number of keystrokes and mouse clicks made by your team in the course of a normal day's business.
With clearinghouse connectivity, laboratory EDI (Electronic Data Interchange), and immediate verification ability, you can get more tests done faster, which will be a relief to employees and patients alike. The MedicsLab solution is available for use on your own servers as well as in a cloud based solution.
The more data at your disposal, the better. MedicsLab mobile capability allows sales reps to work from a tablet, iPhone, or Android device. They can then export reports to Excel, drilling down as needed into particular data fields when granular details are called for.
MedicsRCM
Your organization may have grown so large and complicated that it's best to outsource your revenue cycle management. If that's the case, you are an excellent candidate to use our MedicsRCM.
A major feature is that clients can access their data anytime and from any location with Internet access. Accessories and orders are always prescreened before claims are electronically submitted. And finally, downtime is kept to a minimum since the data in the cloud is stored securely in many different locations (to stay up and running even if there is a natural disaster in one region).
You'll also appreciate that MedicsRCM comes with a team of professionally trained medical billing experts. They spend all their time each day focusing on billing, freeing your team to spend more attention on what you do best.
Both Options
There's no need to limit your software usage if you can take advantage of both options. In fact, many entities find it beneficial to use both MedicsLab and MedicsRCM. Benefits include real-time claim tracking, which is essential for improving the flow of revenue in your organization. Payer based authorization alerts help you identify problems precisely, helping you to figure out what went wrong so you can attempt a resubmission more quickly.
For even better financial results, you'll be glad that the software includes a claim denial manager. What this does is detect when there is an error with a particular claim, which the system will then present to you so you can fix it and then try resubmitting it. Correcting errors this easily means that you can expect to see a healthier bottom line.
Keep in mind that MedicsLab and MedicsRCM have financial and billing reports capabilities built in. While your reporting requirements may be fairly modest at this point in the history of your organization, typically more reports will be needed as you grow in size and scope and have more sophisticated scenarios to analyze.
Another benefit to consider when using both software solutions is that you can take care of Sales Rep activity reporting and accounting with ease thanks to templates that are easily customizable.
What's more, for the members of your team who are frequently out and about, you'll appreciate that there is an option for cloud based access from mobile devices. This will enable your team to check with real-time access to accounts and commission data. The error correcting capability with claims denial management when using this software will give you a 99% success rate on first attempt clearinghouse claims.
Sophisticated laboratory software will help you run your business more efficiently. Having a comprehensive laboratory EDI allows for efficient verification of eligibility before you conduct a single test.
And whether you prefer to do in-house billing and reporting with an application like MedicsLab or would be better off by relying on a system like MedicsRCM that includes outsourced revenue cycle management capability, you'll know that your lab data is in good hands.
Key Takeaway:
Your team may have sufficient resources to handle in-house billing and reporting for lab services, or, you might need to outsource these tasks.

We provide two solutions for busy laboratory managers: MedicsLab is for use in-house, while MedicsRCM is the option for those that need outsourced revenue cycle management services.

Lab software can be hosted in your own servers or you can take advantage of a cloud computing solution for greater flexibility and convenience.

Laboratory software will include options for tracking claims in real time and will further boost revenue with a built-in claims denial manager.

With a claims denial manager in place, you can expect to achieve a 99% success rate on all first attempts at processing clearinghouse claims.
With so much depending on timely billing for lab services, you need access to actionable information. Take advantage of our expertise and click here to download our ebook, The Complete Guide to Laboratory Billing Software, which is a short guide that further explains the type of lab software we offer.


About Christina Rosario
Christina Rosario is the Director of Sales and Marketing at Advanced Data Systems Corporation, a leading provider of healthcare IT solutions for medical practices and billing companies. When she's not helping ADS clients boost productivity and profitability, she can be found browsing travel websites, shopping in NYC, and spending time with her family.