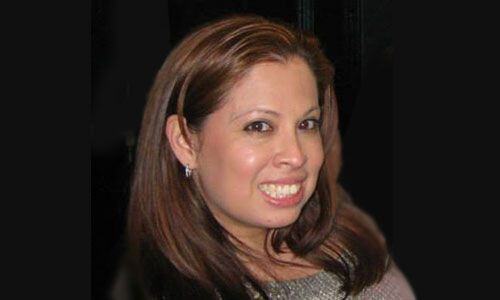 The Top Features of Revenue Cycle Management (RCM) Software
Your healthcare organization or medical practice needs tighter control over the flow of revenue and you are now preparing to deploy Revenue Cycle Management software. If you're new to RCM applications or are curious about how RCM will integrate into your company's existing medical billing computation infrastructure, it pays to become more familiar with Healthcare Revenue Cycle Management software and how it works. To help guide you in the decision-making process, here are the top features to look for in Revenue Cycle Management software for both smaller practices as well as large healthcare organizations.
1. Available Via the Cloud
One of the best tools for your medical practice to consider when implementing healthcare revenue cycle management software is a cloud based solution to your medical billing services. This takes the pressure off of your IT department since they will no longer have to predict how much server space or bandwidth is needed to access the RCM data. Your provider should offer you unrestricted, on-demand cloud access to all of your data 24 x 7 x 365 in order for it to be worth installing the RCM.
A major benefit to keep in mind with cloud computing is that healthcare organizations can access archived data even if there is a problem with their local computer systems. This brings peace of mind to healthcare practices that fear losing patient information after computer hackers take over the network with malware, such as when criminals demand payments after a ransomware attack.
Cloud computing is also beneficial because you can get up and running after a disaster, thanks to safe and secure online backups. When it comes time to expand your business, such as to add a satellite office, employees in the new venue will have easy access to your servers because of RCM in the cloud.
2. Complete Training
Verify with the Revenue Cycle Management software provider that they offer comprehensive denial management RCM training on using the system for any functions you may want to perform. Usually, you will want to train your most knowledgeable and computer-savvy employees first since they will take less time to get up to speed and they can then help fill in gaps of knowledge with fellow workers after they've been trained.
An important note; you will want to start with an RCM software demo to see if all the capabilities are present before you commit to ordering Revenue Cycle Management software and training materials (or training sessions). This saves you and the supplier a significant amount of time if the product being offered is not the right fit for your healthcare organization.
3. Submit Claims at the Highest Value
Prudent office managers and healthcare providers know that it is more efficient to work with an RCM that provides the ability to ensure claims are submitted at their highest possible value before being submitted. This is especially true when you are looking at potential reductions in reimbursements.
It's easier to rely on RCM software as a practice management system to keep track of the claims values – otherwise, proper payments might slip through the cracks and take longer for you to get properly reimbursed. It takes less staff time to do it this way, which further contributes to a positive bottom line.
4. Checking Eligibility
How much time do you estimate your staff spends on such routine tasks as verifying patient eligibility? This will be particularly problematic as we go into the year and you are helping patients who have now moved to Medicare Part C, a Medicare Advantage plan, or a Medicaid-managed care plan.
Your Revenue Cycle Management software will help with these eligibility inquiries, taking care of data transactions online. This saves time from when the staff would otherwise be hanging on the phone, waiting for a response from the patient's provider. The in-advance mechanisms of the RCM software are ideal for checking for prior authorizations. Many medical care providers use their RCMs routinely as practice management systems to speed up generating estimates of patient responsibility amounts as well as to display co-payments quickly and efficiently.
5. Claim Tracking and Correction
When a busy employee happens to make a typo or chooses the wrong code for a bill, you don't want to wait an undue amount of time just to take care of the mistake. One of the best RCM features at your disposal will be the ability to track submitted claims in real-time and to check on their status. When a problem is detected, your employee will be given the opportunity in the RCM to quickly edit and resubmit any of these denials.
6. Alerts for Denials
Of course, the best way to avoid denials in the first place is to set up your RCM system with pro-active denial alerts. Each member of your medical practice will now have the ability to re-code any denied claims that have been alerted. If an RCM cannot tell when data is incorrect, it slows down worker productivity and can impede the flow of payment processing in your organization.
7. Key Performance Indicators and Reports
Preparation for the weekly meetings where the staff gets together to go over reports will go much more smoothly and quickly when you set up your RCM to generate reports, including documentation for Protecting Access to Medicare Act, or PAMA, along with financial and managerial reports. You can also use healthcare revenue cycle management tools to develop and track key performance indicators or KPIs.
Find the Right RCM Software Solution for You
There is a lot of information to absorb when it comes to determining the appropriate healthcare revenue cycle management tools for your staff to work with. Your healthcare organization's payment processing will function more efficiently when you take advantage of RCM software that is designed with the latest in revenue cycle management capabilities.
Next Steps:
To learn more about using Revenue Cycle Management software, check out our article, "A Complete Walkthrough of the Healthcare Revenue Cycle Management Steps." There, you will learn how to apply our 7 step process, beginning with deploying RCM software or outsourcing the work to a third-party practice management solution.
Articles you might also like:
---
A Complete Walkthrough of the Healthcare Revenue Cycle Management Steps
---
About Christina Rosario
Christina Rosario is the Director of Sales and Marketing at Advanced Data Systems Corporation, a leading provider of healthcare IT solutions for medical practices and billing companies. When she's not helping ADS clients boost productivity and profitability, she can be found browsing travel websites, shopping in NYC, and spending time with her family.