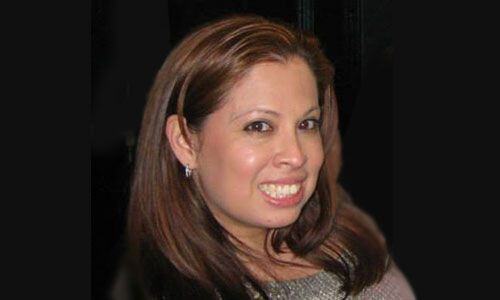 5 Benefits of EHR Software You Might Not Be Taking Advantage Of
Practice Management | Electronic Health Records | Value-Based Care
What Is EHR Software?
You've either recently installed Electronic Health Record software at your thriving practice, or you are about to deploy an EHR for the first time. While you may be familiar with the basics of how EHR applications function, there may some features that you are unaware of or are not currently taking advantage of.
Not only does an EHR allow you to set up electronic records for each patient, you can use the collected data to look for patterns in behavior (percentage of late payments, too many missed appointments, and so on).
An EHR works as a database with tools to manipulate and examine the data with analytics. It is also a system for providing information to the Centers for Medicare and Medicaid Services or CMS. Your EHR allows you to set up a convenient patient portal, prescribe medications electronically, use speech recognition for faster charting and generate customized reports whenever needed. It's suitable for use in a single or group practice, hospital or clinic.
You'll get a bigger return on your investment when you gain a better understanding of the true benefits of EHR software.
---
Get answers to your toughest EHR software questions with our free guide.
---

5 Benefits of EHR Software
1. Patient Portals
A patient portal is easy to set up with your EHR. It allows patients to type in their own information using their desktop, laptop or smartphone while on the go or from the comfort of their home. You can also give patients access to the portal at a computer kiosk in your waiting room.
Now, patients will no longer have to fill out that huge stack of forms that your staff hands out on a clipboard with a pen. Oftentimes, the paperwork asks for the same information multiple times, such as emergency contact information or lists of current medications. When you acquire information digitally, the patient only needs to enter it once. Best of all, your staff no longer has to spend time typing in the details from the patient's paperwork by hand.
A patient portal is useful for reminding patients about upcoming appointments, as well as to tell them it's time to get a flu shot or other vaccination. When a patient's prescription runs out, it's quick and easy for them to log into their portal and request a refill or a reauthorization.
2. Advanced Tools
An EHR brings new, advanced tools to the mix to make your practice run more efficiently. For example, your team can use analytics to detect emerging patterns of patient behavior, like no-shows to appointments in a certain population or ZIP code.
If you detected that more patients are coming from a particular neighborhood that is far away, it might lead to you consider opening up a satellite office to better meet their needs.
These tools and features will help you make better decisions and work more efficiently in less time. The amount of time you save could let you hire more staff or purchase new equipment.
3. E-Prescribing
If you're new to electronic prescriptions, you should know that they keep patients safer and cut down on the time needed to process paper-based prescriptions.
Electronic prescriptions are more convenient for the doctor, who can electronically submit the prescription details to the pharmacy, as well as the patients, who won't need to wait when picking up their medication because the medicine will be processed while they travel from the doctor's office.
There will be no more worries about poor handwriting leading to mistakes in the prescribed medicine. You can also rest assured that the system will detect dangerous drug combinations by searching for contraindications automatically whenever you make a new prescription.
4. Transcription
Think of all of the text that your staff has to type into patient records each day. This can lead to carpal tunnel syndrome and sore hands when trying to keep up with the flood of information.
Practices that avoided this problem by having staff record audio and then send it out for transcription by a third party would have to wait for this information to be turned around. But now, with an EHR, doctors and staff can speak and see their words showing up in real time on the screen. It's faster to speak than to type, and speech recognition will therefore save wear and tear on the fingers and wrist.
5. Reporting
How much time does your staff spend on making reports? Is it possible that they are spinning their wheels and could use a better system to speed up report generation? If so, it's good to know that an EHR allows you to quickly create customized reports.
For example, you can check how many no-shows you got in a particular week or month, or learn which patients are slower to pay than others. The financial meetings you hold each Friday will go more smoothly when you have your bespoke reports ready to go.
You can also make reports on patient outcomes, helping you detect negative trends before they grow worse. Over time, this helps with the financial health of your organization as well as the physical health of each patient treated.
Now, the top question facing you and your fellow stakeholders is: should you be considering EHR software for your practice? Given the many benefits of deploying an EHR, the answer should be a resounding yes. But while you are researching, it would be a great idea to become more familiar with EHR software and how it fits with your workflow. To learn more, please click here for our free and informative ebook, "Electronic Health Records Software: A Vital Component to Any Modern Medical Practice."
Key Takeaway
Electronic Health Record or EHR software is a vital tool in any modern medical practice, no matter how large your patient population is.
A major benefit of an EHR is the patient portal that you can establish to allow your patients to connect with your practice online 24/7, such as asking staff members questions with the same ease as email.
Analytics and other built-in tools ensure that you can discover patterns among your patients, such as a demographic that tends to pay bills late or a group of people who might benefit from more automatic screenings for common conditions.
Electronic prescriptions are now easy to do, allowing doctors to transmit the RX in digital form from the EHR so the medication can be filled while the patient is traveling from the office to the pharmacy.
Speech recognition in the EHR will enable nurses and physicians to speak and see their words automatically appearing on the screen, entered into the patient record with no need to type.
Your EHR's reporting capabilities will allow your team to generate customized reports, such as trends from the previous quarter or a list of no-shows.
About Christina Rosario
Christina Rosario is the Director of Sales and Marketing at Advanced Data Systems Corporation, a leading provider of healthcare IT solutions for medical practices and billing companies. When she's not helping ADS clients boost productivity and profitability, she can be found browsing travel websites, shopping in NYC, and spending time with her family.