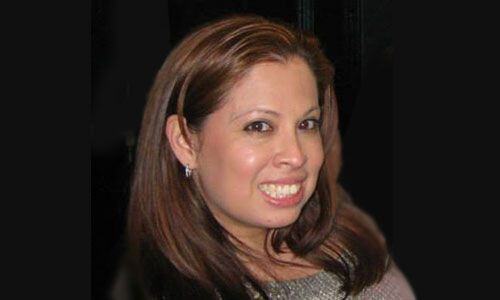 4 MACRA and MIPS Changes to Prepare for in 2019
During the course of your normal duties at the office diagnosing and taking care of patients, you know that as a physician, you need to be aware of paperwork requirements regarding the treatment of those patients who happen to be covered by Medicare.
The Medicare Access and CHIP Reauthorization Act of 2015 and Merit-Based Incentives must be adhered to in order for your medical organization to receive proper compensation from the government.
MACRA and MIPS should be well known by everyone in the medical industry by now, but in case you need a refresher, here it is. Just so you know, MACRA requires the use of only certified electronic health record or EHR software. So, if you are using an old-fashioned, paper-based system, or if your current EHR is very old or otherwise non compliant, you'll need to obtain the software or upgrade from a knowledgeable and trusted provider as soon as possible (so you will have time to get your staff up to speed with proper training).
Keep in mind that it's important to not just familiarize yourself with what MACRA and MIPS are, but to also stay on top of any advancements so you can prepare. In 2019, you can expect 4 changes regarding exemptions for extreme circumstances, an increase for cost category weighting, an increase for low-volume thresholds, and a boost in MIPS' cost category:
---
Stay up-to-date on vital topics by subscribing to our blog. (And get a free ebook when you subscribe!)
---
Change 1 (MACRA): Exemptions for Extreme and Uncontrollable Circumstances
Center for Medicare and Medicaid Services has recognized that there were acts of God or natural calamities that can affect how they gather, store, and access vital information on patients under often chaotic conditions.
Therefore, CMS has decided to provide an automatic exemption to any doctors doing work in 2017, noted a report from Clinician Today. During that performance period, any practices will be exempt if they were impacted by natural disasters, such as the enormous wildfires that plagued California and the rampant flooding that ravaged through Houston. Essentially, if weather conditions or other obstacles disrupted the healthcare services you provided, CMS will not have you on the hook for circumstances that are beyond your control.
Change 2 (MACRA): Cost Category Weighting Raised from 0 to 10 Percent
The government initially had set the cost category weighting to be "0" in 2018, but going into 2019, CMS has determined that 10 percent would be a suitable amount to get physicians started, according to Clinician Today.
CT noted that the cost category will probably account for 30 percent of your composite MIPS score by the year 2022. Therefore, it would be in your best interest to gear up for mean or median scoring so your practice can make the smoothest possible transition. To offset the weighting of your organization's MIPS score, you can expect a reduction in the quality category at a corresponding level.
Change 3 (MACRA): Low-Volume Thresholds to Be Expanded
You are excluded from MIPS requirements, provided that your clinic or group has less than or equal to $90,000 in part B allowed charges, or less than or equal to 200 part B beneficiaries.
This is important to pay attention to because it represents an uptick from the $30,000 or 100 patients level established for the thresholds for exclusions in 2017. Your organization might have been subject to the rules of MIPS the previous year, but you may not be this year because of these changes in billing or in patient number levels. Standard reports derived from analytics based on the data you gather, maintain, and access on patients through your certified Electronic Health Record or EHR software will help in this area enormously as you learn about your standing regarding requirements of MIPS, going forward.
Change 4 (MIPS): Increase of MIPS' Cost Category
For 2019, CMS is suggesting that the weight of the MIPS cost category should increase to 15 percent from 10 percent, according to a report from Advisory Board. To offset the change, CMS proposed to lower the weight of the quality category from 50 percent to 45 percent.
However, when it comes to weights for the other two categories under consideration here, (promoting interoperability and improvement activities), they would stay at the levels they were in 2018 levels, which are 15 percent each.
As usual, when preparing for the coming year, you and your staff have to pay keen attention to any changes in government rules about compensation for services you offer to CMS patients. The CMS is working to improve the quality of care we provide while doing less wasteful activities, and quality reporting is designed to help gain better control as we all aim to reduce spending.
Getting a refresher on the latest updates to work with in 2019 for the Medicare Access and CHIP Reauthorization Act and Merit-Based Incentives underscores the importance of keeping current on what's happening at the intersection of medicine and government regulations. As a busy physician, you may even be concerned that you lack sufficient time to stay informed. One remedy is to simply click here to subscribe to the blog, so you can stay up-to-date on industry news as well as other relevant topics.
Key Takeaway
Most medical professionals have an awareness of the reporting requirements mandated by the Medicare Access and CHIP Reauthorization Act of 2015 or MACRA and Merit-Based Incentives (MIPS).

If you haven't been keeping up-to-date on MACRA and MIPS, a bit of a refresher course on four new changes for 2019 would be in order.

CMS has decided that it will be suitable to raise the cost category weighting from 0 percent in 2018 to 10 percent in 2019.

A major change is that CMS now provides exemptions for extreme and uncontrollable circumstances for practices that were affected by natural disasters, such as California's raging wildfires or the massive flooding that affected Houston.

Your medical organization will be considered exempt from MACRA reporting if you have a clinic or practice that has fewer than or equal to $90,000 in part B allowed charges, or if you treat fewer than 200 part B patients (up from 100 patients and $30,000 in 2017).

CMS is raising the cost category weight from 5 percent to 15 percent in 2018, with changes to be offset by dropping the weight of the quality category itself to 45 percent from 50 percent.
About Christina Rosario
Christina Rosario is the Director of Sales and Marketing at Advanced Data Systems Corporation, a leading provider of healthcare IT solutions for medical practices and billing companies. When she's not helping ADS clients boost productivity and profitability, she can be found browsing travel websites, shopping in NYC, and spending time with her family.