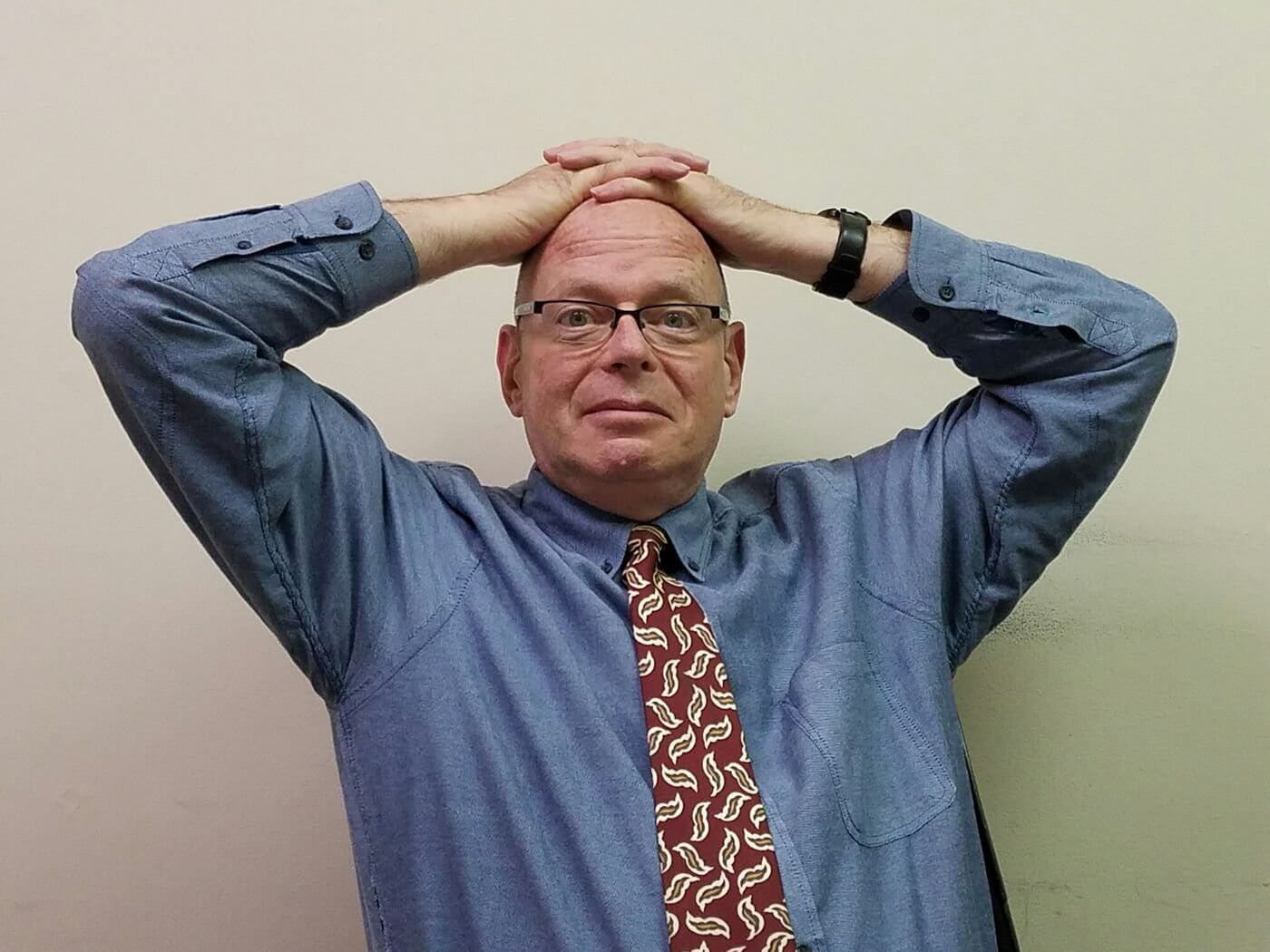 The Ultimate Guide to Pain Management Billing Services and EHR
Easing pain caused by injury, disease, chronic condition, addiction, or any combination of these is a noble and rewarding pursuit that involves skill, determination, and an eye for patients' reactions and body language.
Those qualities and instincts are complemented when intelligent, specialty-specific, hands-free automation is in your corner for:
ensuring maximized claim value with a nearly 100% success rate on first attempt HCFA, UB, Workers Compensation, and No-Fault clearinghouse claims
making it possible to capture both patient responsibility balances even in advance and out-of-network payments
keeping patients, staff, and providers engaged yet mobile (yes that's an RCM thing)
click-free/hands-free EHR and charting with PDMP/NCPDP-enabled e-Rx, or having the flexibility to retain your existing EHR interfaced to the RCM company, or no EHR with the RCM company's e-superbill
complying with CMS initiatives including for AUC/clinical decision support and the 21st Century Cures Act
MedicsRCM for Pain Management supports all of this and so much more. Our clients typically see revenue increases of 10% - 20%, and enjoy a more efficient, streamlined operational approach.
We use our own MedicsCloud automation suite which is supported and updated by us. It's our software. So, clients never need to worry about MedicsRCM having to rely on second or third party vendors in order to operate. It also means we can customize the system to meet any client's specific needs vs. them being forced to use an "out of the box" system.
By the way, the MedicsCloud Suite is available for Pain Management practices and groups that prefer to have their own in-house platform.
Pain Management Electronic Health Records (EHR)
NASCAR drivers know how to push a car's limits to get the most from it. But ultimately, the driver can only get what the car can provide; the driver's performance is limited to what the car can do.
The same is true for you and your EHR system. You want to drive it to limits you can see in your mind's eye, but you're limited to what that EHR can do.
In Pain Management, the EHR needs to be fast and responsive like a NASCAR car. But unlike the car, the EHR must also be intuitive and hands-free (click-free) by being responsive to voice commands, by eliminating the need to tediously place cursors into next fields, and by actually completing the patient's record in one pass as part of the encounter while transcribing the report.
Voice-Navigated EHR
For example, the MedicsCloud EHR to which MedicsRCM clients have no-cost access along with its built-in Medics FlowText makes the EHR click-free/hands free through voice navigation.
Once the patient's record is opened, the countless clickings, mousings, keyboard peckings, and manual field-finding typically needed with EHRs are eliminated. The MedicsCloud EHR intuitively moves you through the encounter, with you always being able to change lanes using voice commands at any time.
If you prefer to keep your existing EHR, keep it! We're happy to integrate it with MedicsRCM.
Transcription
With almost any non-proprietary transcription system such as Dragon Medical One, FlowText places your dictated notes intelligently into the patient's record in a seamless, touchless voice-to-text-to-data entry flow, simultaneously completing the record when the encounter is saved.
Another powerful transcription feature is when the EHR can enable the transcriber to invoke a patient's chart using their iOS or Android devices, transcribe the report from virtually anywhere globally, save it, and transmit it to the referring physician all from the device. With this capability, you're no longer required to be "hard-wired" to a PC, tablet, or laptop to transcribe reports.
With transcribing reports being essential in Pain Management, you need an EHR that can accommodate features such as these which actually help it drive you, as you drive it!
2021 E/M Coding and NCCI
Coding for Pain Management can be a pain, unless the RCM company's EHR (such as MedicsRCM's) is configured to handle E/M coding.
E/M Coding
Pain Management E/M coding for 2021 is daunting. For example, does the time of a particular encounter work better for reimbursement than the level of medical decision-making (MDM) for that encounter, or will MDM pay better? You can only pick one per encounter so it has to be correct.
But there's another factor: is the encounter for a new or an existing patient?
It's possible a staff member would know on-the-fly what E/M code to use. But why deal with that when the EHR should produce the most optimized code. Ours does, and transmits it to the billing side as part of the claim to be submitted. Pain removed, revenue maximized.
NCCI
Here's another tricky challenge for Pain Management because it involves about two million (2,000,000) possibilities and if not done correctly, will result in denials. We're talking about NCCI (National Correct Coding Initiative) edits.
NCCI is all about ensuring that any secondary Pain Management procedures performed as part of a larger overall procedure are bundled into that larger procedure as one claim. If those secondary procedures are submitted separately on their own claims, they'll all be denied.
With all of the possible coding scenarios, you really need NCCI editing to be automated. With MedicsRCM, it is.
Electronic Prescribing (e-Rx)
When it comes to prescribing, is there another specialty on the radar as much as Pain Management, especially in light of the opioid crisis?
No, and that's why it's crucial to use an EHR that has a PDMP/NCPDP certified e-Rx platform.
Through MedicsRCM's EHR, it's e-Rx feature is Prescription Drug Management Program (PDMP) enabled supporting:
point-of-care connectivity with your state's registry without having to leave the EHR
Rx Changes: Need to change a patient's prescription? Just select the new Rx and dosage, and the Rx to be replaced. The next transmission to the patient's pharmacy will be for the new Rx! And, the first transmission on the new e-Rx contains an alert to the pharmacy about the change.
Rx Orders: the prescriber simply selects the "RxFill" option to display the real-time status of medications ordered.
Rx Cancellations: the prescriber selects the medication to be canceled, which transmits a cancelation alert to the patient's pharmacy.
Rx Eligibility and Real-Time Prescription Benefit (RTPB) features: the prescriber needs only to highlight the desired medication, then click the "Eligibility" button to transmit the request; the pharmacy benefit manager (PBM) displays the eligibility response for that medication.
When confirmed, the prescriber transmits the Rx to the patient's pharmacy.
National Council for Prescription Drug Programs (NCPDP)
NCPDP connectivity provides alerts to prescribers on potential "prescription shopping," preventing abuse of opioids and other prescription medications.
ADS clients get displays of patients' Overdose Risk Scores, the pharmacies and physicians with whom patients have interacted, and snapshots of patients' current and previously-prescribed controlled substances, all at the point of prescribing without leaving MedicsRCM's MedicsCloud EHR.
In addition to being PDMP/NCPDP enabled, our e-Rx supports a comprehensive array of medication management features ideal for Pain Management.
The e-Rx capabilities through MedicsRCM improve patient care and efficiency for them and you by combining the robust features of comprehensive prescription and medication management along with PDMP/NCPDP functionality.
The 21st Century Cures Act
Pain Management is one specialty that'll be impacted by the Cures Act (CA). Your RCM company's EHR must be enabled to handle CA requirements for its upcoming deadline. This includes having a CA app that's FHIR/SMART-compliant which your patients can download onto their iOS or Android devices.
The app – such as our Medics Me app – must be able to transmit alerts to you about patients being admitted into emergency rooms and/or any type of inpatient facility, and again when they're discharged. You'll then need to text post-discharge questionnaires and reminders to schedule in-office or telemedicine visits, all to minimize readmissions which at the same time, helps generate revenue for you.
Ideally, these texts can automatically contain the types of questionnaires needed based on the particular patient's admission/discharge, and that your RCM company has a portal to which these patients can be directed to schedule their appointments, and to make payments for them.
MedicsRCM's MedicsCloud EHR accommodates CA compliance as described.
Decision Support
Pain Management physicians frequently send patients to imaging centers for CATs, MRIs, PETs, and nuclear testing. Sometimes, these advanced imaging tests are done directly at the Pain Management office.
Starting January 1, 2022 CMS, through its Appropriate Use Criteria (AUC) initiative, will require your decision for any of these types of "advanced imaging exams" to be verified through a CMS-qualified clinical decision support mechanism (qCDSM).
After the deadline date, if an imaging center performs any of these test types on Medicare or Medicaid patients without the referring physician having obtained a clearance code from a qCDSM, the imaging center's claims will be denied.
Ideally, the qCDSM is operational from within the referrer's EHR and which quickly takes into account the patient's condition, complaint and then issue a confirmation code on your decision to order the particular test. You'll find it difficult (impossible, actually) to refer Medicare/Medicaid patients to any imaging center since they (the imaging center) won't be reimbursed without those codes.
This initiative is obviously in place to ensure CMS doesn't reimburse for "unnecessary," expensive imaging. So, it's very likely commercial insurance carriers may also adopt a similar requirement because they're no doubt not anxious to pay for advanced imaging either.
Your EHR having an interface to a qCDSM now (as does the MedicsCloud EHR and through MedicsRCM) ensures your AUC compliance, and that you'll be able to confidently refer patients for the imaging they need.
Our click-free MedicsCloud through MedicsRCM will revolutionize your clinical charting in ways you may not have thought possible.
Pain Management Revenue Cycle Management (RCM)
Enhancing Revenue
Your primary goal is to get your patients to be as pain-free as possible and to enjoy a quality of life to the extent possible. That's a given, and as we said, it's a noble pursuit.
Beyond helping patients, perhaps nothing is more important than being paid. But "being paid" is an interesting premise. If payers are reimbursing a minimum amount based on your claims, is that "being paid?" Yes, you're being paid.
But what if those claims could've been coded differently for better reimbursement without over-coding them? You'd be paid, but with significantly increased revenue.
So, it's not enough to just "be paid." You should want to be paid as much as possible, and you can if your system RCM company (like MedicsRCM) has a built-in rules engine to ensure maximized claims value, because insurers will never suggest different coding so they can pay you more.
If there's one negative, it's that MedicsRCM can generate reports on how much more revenue could've been captured which can be upsetting to clients. But going forward, there's comfort in knowing maximum revenue will be derived. It's one reason MedicsRCM is typically able to increase revenue by 10% - 20%, and even more.)
Claims Cleanly the First Time
Claims at their most maximized value are doubly robust when they're submitted with a nearly 100% success rate on first-time clearinghouse transmissions. So, when your HFCA, UB, WC, and NF claims are submitted in this type of environment, you're not only assured of the most revenue possible, but that you'll get it quickly as possible.
Protecting Revenue in Advance
Even before any claims are submitted, you'll want to know that coverage is in effect. Your system or RCM company should process batch eligibility verifications through the scheduler several times in advance of appointments to ensure this.
You'll want pre-appointment alerts if providers aren't in-network with patients' payers (ideally, you'd want those alerts while scheduling).
Also on scheduling and indeed at any time prior to the appointment, you'll want access to a patient responsibility estimator…a powerful feature for capturing ever-increasing patient balances due. Armed with this information, you're able to engage patients as to approximately what they'll owe and begin the conversation on getting paid now, either in full or at least partially.
Insurance Discovery Options
Your system or RCM company should have an optional ability to electronically identify insurance for "uninsured" patients.
With this option, MedicsRCM has a high success rate in finding missing insurance information.
Patient Payments
Presumably, your system or RCM company has assured coverage is in effect and that providers are acceptable to your patients' insurance payers. Or that you know patients are self-pays where insurance couldn't be identified and that you have your own financial policies on handling those.
You hopefully have even been able to provide estimates on their responsibility portions in advance.
Once any/all insurance has paid, you have patient balances to deal with unless they were paid for in advance, as noted above.
Patient statements have been a traditional way to approach this. Bolstering your statements are balance due reminders that can be texted to patients and tracked by the practice. Tracking reminder texts that haven't been responded-to is an excellent way to identify potential problems early on, giving you a "heads up" on patients to contact. Statements should also be trackable as to dates generated for that same reason.
Your RCM company should have a patient portal with an ability for patients to pay online. In fact, texted reminders should enable patients to link to the portal to pay.
The RCM company must have comprehensive collections features for patient A/R (as does the MedicsCloud Suite). If working with an RCM company, their team should handle patient collections and take calls from patients who have questions about their statements. MedicsRCM supports this.
Insurance Collections
The RCM company must have an intelligent way to promote insurance collections, most notably through a built-in average turnaround time tracker. With that, you're able to follow up on insurance receivables in a more logical way by focusing on claims that should've been paid by now but which weren't, instead of wasting time fruitlessly on collections that are not yet uncollectable.
Tracking Claims
Hand-in-hand with intelligent insurance collections is an ability to track your claims in real-time. Your system or your RCM company should support that.
With claim tracking, you're able to see how – or if – your claims are progressing. You can nudge payers on claims that are idling, or your RCM company should do that for you, especially since they won't be paid until the claims are!
Denied Claims
Denials used to be another pain. You wouldn't find out about them for weeks, then you'd have to see about editing and resubmitting them.
Today, your system (like the MedicsCloud Suite) should be able to instantaneously display any denied claims and their denial reasons enabling you to quickly edit and resubmit them as you go. Your RCM company should do this for you daily (MedicsRCM does), turning denials into revenue.
There's even a better way to handle denials: don't get them in the first place! Your system should provide pre-submission alerts on claims likely to be denied empowering you to re-code and then submit. Your RCM company can presumably do the same.
Obviously, you'll see a much cleaner submission rate with proactive denial alerts driving clean claims submitted at their highest possible value assuming your system or RCM company also has the rules engine mentioned above.
Thought: with features for capitalizing on claims, ensuring coverage is intact, that claims are cleanly submitted, and all of the capabilities mentioned for insurance and patient revenue capture, your pain management practice should derive maximum revenue with little if any manual input. The MedicsCloud Suite and MedicsRCM support all of it.
Reports and Analytics
What drives success? Information. Being in the know. Operational and financial "intel."
It's impossible to become better if weaknesses can't be corrected, but hopeless if the weaknesses can't even be identified. The same is correct for taking strengths and making them even more substantial which can be done, assuming you have the analytical ammunition for doing so.
A world of financial and operational analytics and key performance indicators (KPIs) for pain management should be produced by your system in any number of user-defined displays and dashboards and with an ability to export to Excel.
Reporting on payer activity, expected A/R vs. an A/R report with inflated receivables that you'll never really derive, producing comparisons on payers, procedures performed, referring physicians and revenue generated by their referred patients, and utilization reports are examples that only scratch the surface.
Hundreds and hundreds of financial and management reports should be compilable, especially considering all of the ways in which reports should be user-definable and filterable, including by any or all tax IDs.
You'll want report fields that can be drilled into for details, reports that can be configured, saved, and scheduled to compile at user-defined days/times.
All system reports should be easy to configure without requiring hours and hours of report writing training and without expensive, add-on utilities for creating reports. Either of these are red a flag; both of them are doubly red.
More than the reports themselves, you'll want to know the system's vendor will explain the most important reports to generate and why. And, you'll no doubt want report writing limits on users as part of the system's role-based architecture.
When working with an RCM company, their team should routinely compile an array of reports which are reviewed and discussed with you.
That said, if the RCM company is completely transparent and allows its clients to have access to all of their data ("all" means "all"), and if they train clients on how to use the company's system, their clients would be empowered to view and compile their own reports, on-demand at any time, in addition to the ones created for them by the RCM company.
The MedicsCloud Suite, MedicsRCM, and ADS support everything described with powerful, meaningful, relevant, and safely-created user-defined reports.
Scheduling and Workflow
An ability to handle multi-modality scheduling is an absolute requirement in Pain Management, with patients, office resources and equipment, and appointment types all tying into workflow to keep things moving efficiently without bottlenecks or idling personnel.
It should be versatile in operating as a centralized scheduler, or by place of service if your group has more than one location, and be able to produce an array of scheduling-related reports either centralized, or by location, or by provider, procedure, resource, etc.
The scheduler should also be a revenue protector and generator by supporting:
access to the system's patient responsibility estimator such that the staff person can alert the patient with an approximation of what will be owed based on the appointment reason
alerts on scheduling when providers aren't authorized by the patient's insurance at all or for the expected procedures to be performed
a display of the patient's co-insurance and any existing balances on scheduling the new appointment
quick eligibility checks on scheduling, and then batch eligibility verifications a few days in advance with alerts displayed for any "problem" appointments, providing enough time for any coverage issues to be rectified
interactive appointment reminder texting for dramatically reducing or even eliminating no-shows, where patients reply to confirm or cancel (also ideal as balance-due reminders)
If working with an RCM company, they should make this type of scheduler with the features mentioned available to their clients and then perform virtually all of the functions noted.
A robust scheduler should almost be a system-in-a-system for protecting and generating revenue and for efficiency. MedicsRCM has it, and does it!
Mobility, Engagement, and Patient Experience
Pain Management is a specialty that at times, can provide remote healthcare but often requires patients to be seen by the physician in-office. Your system or RCM company should have features and options that support both visit types, including platforms that make in-office visits as risk-free as possible, minimizing as much contact as possible with:
Telemedicine
Telemedicine for Pain Management, ideally by way of an iOS/Android app from the system's vendor or RCM company (not a second or third party), is the ultimate technology piece for remote healthcare.
Sessions would be easily invoked at the appointment time by the patient and provider. When completed, sessions are presumably timestamped by the system and with proper coding for correct and timely reimbursements.
Besides the COVID-19 factor, telemedicine is excellent for patients who have difficulty coming into the office and for patients who have to travel a considerable distance to get there.
Telemedicine requires almost no office resources other than the provider conducting the session. It keeps patients engaged in a uniquely and powerfully way.
Remote Patient Monitoring
A remote patient monitoring (RPM) option for Pain Management which tracks and issues alerts about patients' vitals. RPM is a powerful adjunct that takes telemedicine to another level, or either platform should be deployable as needed.
RPM produces revenue as well, and of course, is a significant patient engagement enhancement. The RCM company should have an option for this.
Patient Portal
An iOS/Android Patient Portal which makes your practice accessible to patients 24 x 7 x 365 for scheduling appointments, completing questionnaires, which works to make intake much more efficient, paying balances due online, empowering patients to edit demographics/insurance as allowable by you, and even message ("chat") reducing phone time.
The portal should notify patients of new or pending items to be completed, messages to be read, and to generate reminders about their healthcare.
It's an engagement tool that keeps patients connected with you in so many ways.
Interactive Appointment Reminder
Interactive appointment reminder and balance due texting, as already mentioned, keep appointments solid and revenue flowing. For appointments, texts could also contain special instructions and the appointment location.
As balance due reminders, texts could link patients to your portal which ideally has a way for them to pay securely online.
Kiosk
An iOS/Android kiosk feature for in-office arrivals works to further streamline intake and minimize reception area contact with any remaining questionnaires that may be needed. The Kiosk presumably handles electronic signatures as well.
Scanning
A scanning option for drivers' licenses and insurance ID cards would input data from them directly into patients' records eliminating the general tedium needed for staff to do so, eliminating another reason for prolonged face-to-face contact.
There's another engagement element that only you can provide: bringing patients into having more of a voice in their healthcare to the extent possible, discussing options, presenting scenarios, etc., vs. "lecturing" the patient as to what must be done. That kind of two-way communication goes a long way in the engagement and excellent experience arena.
Social Media
Here's one more thing about patient engagement: social media and online comments.
Negative reviews can seriously ruin any business, and medical practices are no exception. But on the medical side, patients who are well-engaged are probably enjoying an enhanced experience vs. patients who feel disconnected and even disenfranchised. It stands to reason the latter group would undoubtedly be more likely to post negative online reviews and comments.
For all of these reasons, you'll want an RCM company that fully supports engagement and mobility platforms as described. MedicsRCM does.
Ambulatory Surgery Centers
If needed, the RCM service should be able to handle ASCs for pain management, as does MedicsRCM.
Associated Specialties
For Pain Management practices/groups that also need automation for related specialties perhaps such as anesthesia, and physical therapy, the same RCM company should be well suited to those specialties. MedicsRCM is.
Patients' Attorneys
Pain Management is definitely among those specialties that have to keep track of patients' attorneys. If yours is one of them, your system or RCM company should support a built-in (no extra cost), case-specific database for patients' attorneys, making it easy for you/your staff to look up attorney information when needed.
Even more, if a secure, on-demand patient attorney portal option is available, attorneys would be able to lookup their clients' (your patients') information on their own at any time without having to disrupt your staff with time-consuming lookups, faxing, emailing, snail-mailing, etc.
MedicsRCM supports a case-specific patient attorney database with an option for an attorney portal.
Purchasable Products
It happens that Pain Management practices might sell products such as braces, orthotics, creams, elastics, etc. If yours does, you'll need a way to track and compute inventory and sales tax, and have a separate way in for patients to pay for those products through a "check-out" window, apart from paying for their medical visits.
You'll want to process reports on purchasable products, and then also reports on products by patient, and view products-only by patient, and an overall view of a patient's medical and purchased products profile.
MedicsRCM supports a comprehensive, built-in (no extra cost) capability for handling and managing purchasable products.
Customer Relationship Management (CRM)
Competition is fierce everywhere, and Pain Management is no exception. In fact, Pain Management is in the thick of things with advertisements everywhere from billboards to postcard mailings to local/regional print advertising, social media, "back of the bus," etc.
Those who advertise need a way to track their marketing efforts and for that, a CRM system is required. The problem is, stand-alone CRMs can be incredibly expensive, and then ideally, they'd need to be interfaced with the practice's practice management system.
Or, what if the practice management system or RCM company had a built-in (no extra cost) way of handling CRM functionality? And since it's built-in, no interfacing is needed.
MedicsRCM has a built-in, no-cost CRM utility.
Imaging and PACS
Pain Management heavily relies on images. Some Pain Management centers even have their own in-house imaging equipment.
Either way, you'll want to be able to invoke images and/or have them become attached to your patients' records.
ADS has vast experience in PACS integrations since we also produce the MedicsRIS for imaging centers. So, we have plenty of know-how in interfacing with virtually every major PACS and plenty of minor ones.
IT Security
With everything on the cloud these days, security is – or should be – of paramount concern. Yet, it's something often not even thought or asked about.
You'll want to make sure your cloud-based system or RCM company's system is secure with every possible protection in place.
MedicsRCM ensures system security.
Next Steps
Your Pain Management practice/group can benefit greatly when intelligent, hands-free, mobile automation is in place, either by engaging with a comprehensive revenue cycle management company, or by using an equally as comprehensive in-house platform.
Contact us to learn more about MedicsRCM or the MedicsCloud Suite if an in-house solution is preferred.
About Marc Klar
Marc has decades of experience in medical software sales, marketing, and management.

As Vice President of Marketing, Marc oversees the entire marketing effort for ADS (the MedicsCloud Suite) and ADS RCM (MedicsRCM).

Among other things, Marc enjoys writing (he's had articles published), reading, cooking, and performing comedy which sometimes isn't funny for him or his audience. An accomplished drummer, Marc has studied with some of the top jazz drummers in NYC, and he plays with two jazz big bands. Marc was in the 199th Army Band because the first 198 didn't want him, and he has taught drumming at several music schools.

​ Next: read our ADS and ADS RCM blogs, ebooks and whitepapers. They'll stimulate your brain as well.